NEW
ORETI
Live the lifestyle you've always wanted in this energy efficient home.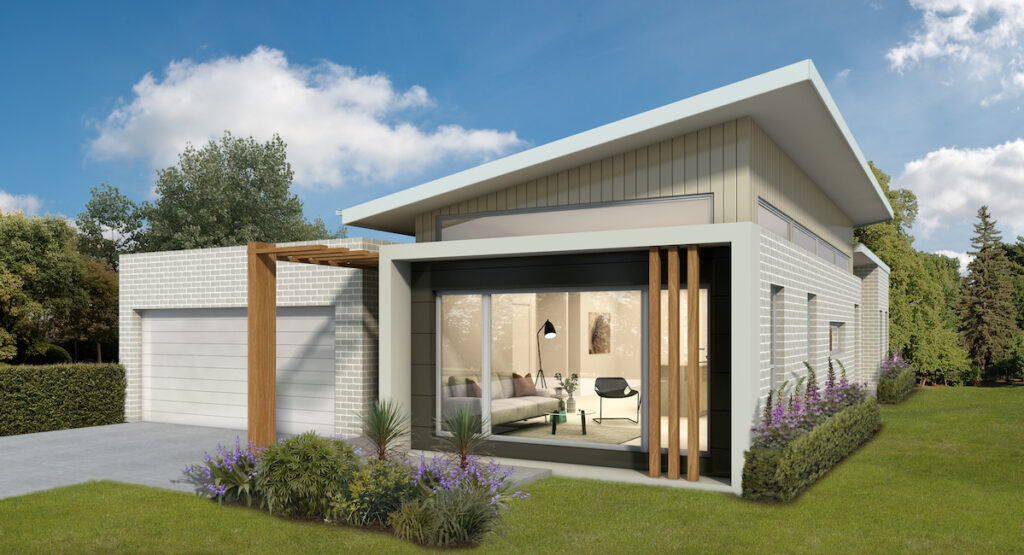 Design
Oreti design has been architecturally crafted for a more compact site. Designed with the owner in mind, this home provides the perfect balance of family living and private retreats for everyone to enjoy. Featuring an expansive open plan living, gourmet kitchen and dining area, study nook, and private outdoor alfresco.
You will love coming home to this beautiful home as it provides all the modern conveniences and a relaxing sophisticated feel. Enjoy living in your energy efficient home for many years to come.
Don't miss your opportunity to own a home that will change your life for the better. Contact us today for an obligation free quote.
Floorplan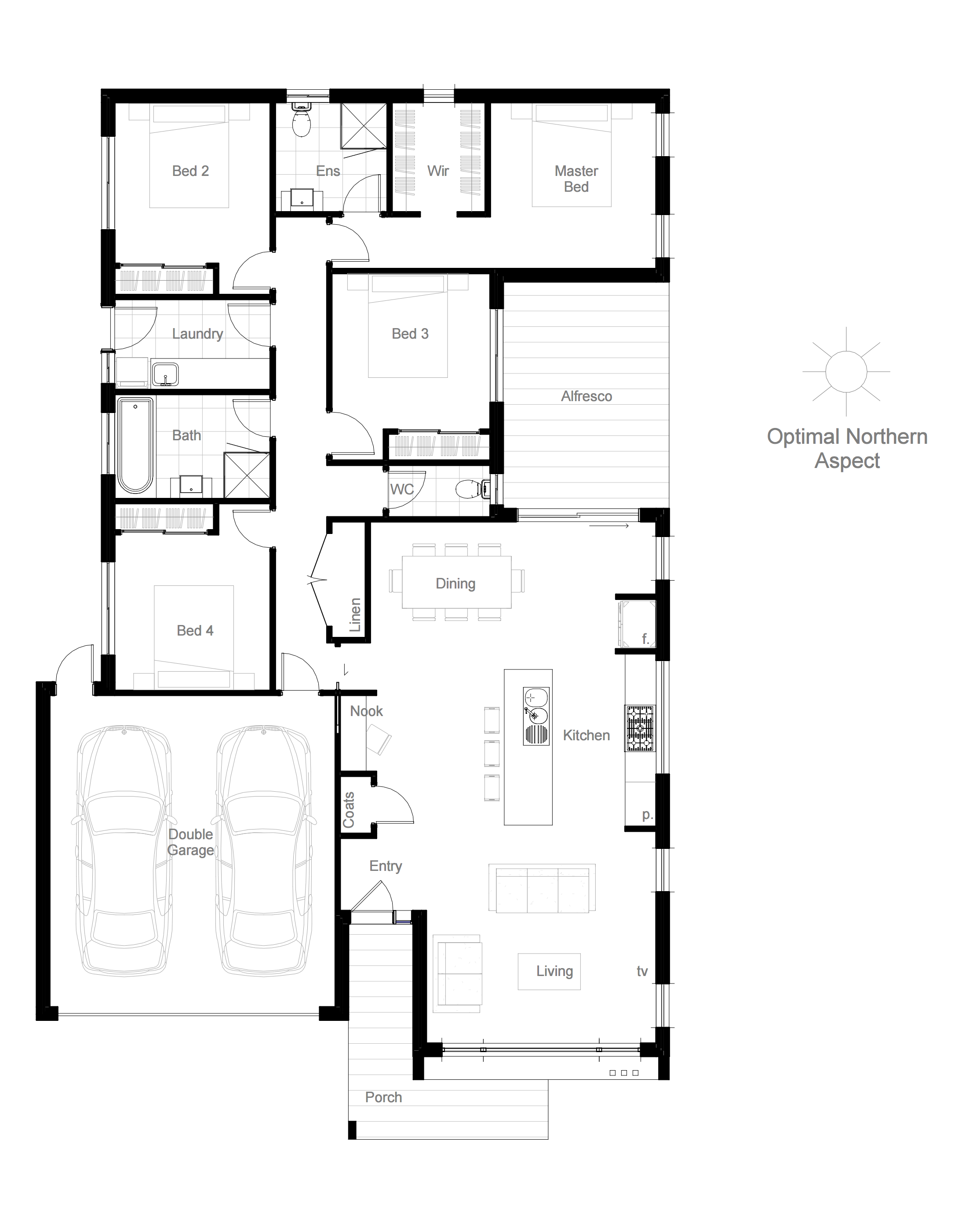 Standard inclusions with all Green Homes New Zealand designs
Solar Passive Design
Optimal thermal mass performance
High performance glazing and windows
Timber Frame Thermally Broken
Slab to frame sealing for air tightness
Upgraded insulation package as standard
Water saving tapware
LED Lighting
Frequently Asked Questions
When it comes to building your new Green Home, we work with you throughout the entire process. We want to make sure that you receive not only the best experience while building your Green Home, but the best home available. We work with everyone's budget! Early on in the design process, our builder will give you an indicative estimate of what your design concepts – whether it be on a napkin or professionally drawn! From this point, we work with your budget to give you what you and your family want!
Of course! When you make contact with GH Builders, make sure to mention that you are looking at knocking down an existing structure so that we can begin to understand your situation, and build around what you need and want.
Absolutely! We are constantly growing our design range however with our inhouse design team, we can flip, alter, add, remove, grow any element of each home. We want our off the wall homes to be a platform for you to start from. We are building a home around you and your lifestyle – so changes will nearly be expected! If you don't like having a 4th bedroom, and would rather a second living room, make sure to tell us!
Best way to start is by scribbling your dream onto a piece of paper. 80% of our Green Home owners started out with a napkin and a dream – and it is our mission to give you the home of your dreams. When you have an initial Discovery Meeting, make sure to bring all iterations of your future home so that our builders can have a look and work with you to make sure that it will work on your block and take advantage of the natural elements. From there we pass it on to our in-house design team for them to mock up and give you a look at what your home may look like!
Costs may be involved in this process, however from initial contact, these figures will be made available.
Our Australian franchisor began operating in 2006, they have over 30 franchises and growing and are now operating in New Zealand and the United States. Green Homes New Zealand commenced business in 2016 and is also expanding its network across the country – we currently service the Coromandel, Auckland, Christchurch, Taranaki, Tauranga and Wanaka/Cromwell/Queenstown areas.
Affordable green homes with the best standards starts here.