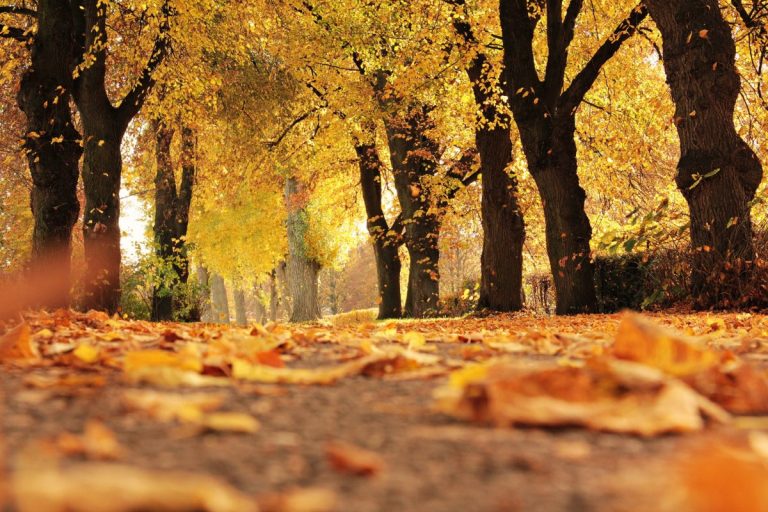 And just like that Autumn's landed at our doorstep!
Alas, daylight savings has come to an end and we've just experienced a noticeable temperature drop. So apart from the usual heating solutions what else can we do to keep homes warm and prevent heat loss? Here's a few hacks whether you have an older abode or if you're building a new sustainable home.
How to warm a South-facing house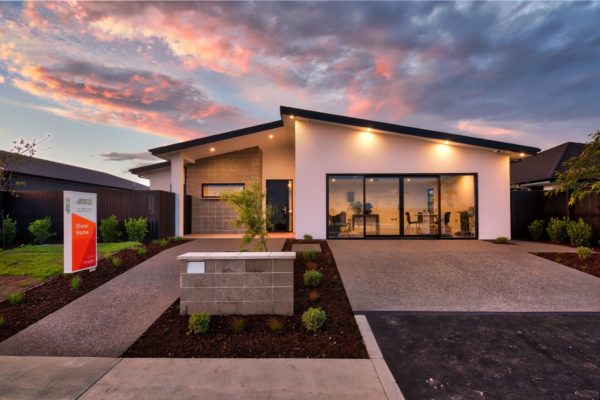 Are you one of the hundreds of thousands of Kiwis who's home faces away from the sun? With this orientation your home can appear dark and uninviting while the cost to keep it warm without the sun's natural energy can be pretty hefty. But fear not! There are some a few things you can do to help while perhaps you're still contemplating building a new energy-efficient green home.
One option is having a skylight installed. These are placed in your roof and won't cost you an exorbitant amount of money. The light they allow in will naturally warm your home meaning you spend less on heating, while you'll also save money by not having your lights on up to 24 hours a day. Added benefits include making interior spaces appear larger, adding value to your home, and even bringing positive psychological effects such as improving your mood.
Skylights and Solatube type products are an efficient means of harnessing the sun's energy because they capture and diffuse the light throughout your home. They can be fixed, opening, electric and solar powered. See how the solar powered skylight works in this video. Keeping an older home dry is a key component of increasing your comfort during the change of season.
Controlling Indoor Moisture
Excess damp in homes is one of the major problems houses in New Zealand face so adequate ventilation is key even in colder climates. The presence of moisture in homes brings an array of issues including mould growth that can lead to respiratory illness, can rot timber framing, and act as a beacon for pests. Moist air is also much harder to heat than dry air so keeping your home dry and ventilated is very important.
This can be as simple as opening doors and windows at opposite ends of your house to create a through-breeze (cross-ventilation), thereby drying out the moisture that inevitably stems from rainfall, cooking, laundry and showering.
Another effective method is having a home ventilation system installed in your roof, which mechanically keeps the air circulating throughout your home via outlets in your ceiling.
A third recommendation could be to incorporate a passive vent system into your home. These automated vent systems fit into your windows and are self-controlled by the temperature so that it opens when it's warm, providing fresh, draft-free air, while it closes itself when the weather is cooler. Don't get sick vent!
Green Insulation Options
Have you got eKnauf?
You can't beat 40 years of experience in the industry – Knauf Insulation represents one of the most respected brands in insulation worldwide and is used widely by Green Homes New Zealand across the country.
Knauf make eco-friendly and cost conscious products for customers to help us meet the increasing demand for energy efficiency and sustainability in homes. Green Homes NZ recommends Earthwool Glasswool batts for many of our new builds.
Some of the key features are:
High thermal performance – year round comfort
Sound absorbing
Non-combustible
Saves energy – lower energy bills
No added formaldehyde
50 year warranty
Odourless
We pride ourselves on our energy efficient homes so you can reduce your running costs.
Love Recycling? The benefits are Mammoth…
Mammoth™ Modern Insulation is another option we can offer for those avid greenies. It has a comprehensive range of thermal and acoustic insulation products for use in the ceiling, wall and underfloors of homes and is made of polyester from plastic bottles.
All Mammoth insulation products are Red List Free and are manufactured by New Zealand's only carboNZero certified manufacturer. Their products are 100% recycled and any off cuts in the factory are recycled into the product so everything is used with no wastage at all. The beauty of this type of insulation is that the lifecycle is continuous.
Wool is often thought to be the "greenest" looking insulation but it's still treated with of chemicals to increase life and durability. It also will sink/ go flatter over time with the weight so it can lose it's efficiency somewhat.
Mammoth is so light it holds it shape and the other advantage is it doesn't hold moisture. Recycling plastic protects the environment by keeping the carbon content locked up in the
polyester fibre and reducing landfill waste.
Insulation is as effective keeping the heat in, as it is keeping the heat out. On average, households with ceiling, wall and under floor insulation can save around $450 per year on energy bills…save money whilst keeping the warmth in.
Perimeter Edge Insulation
As a staggering 80% of heat can be lost through the perimeter of the slab – we recommend insulating the edge so you're not pushing the proverbial uphill when warming your home so you can minimise thermal loss. Ask your Design & Build Consultant today about Perimeter Edge Insulation.
Other tips
Day and night curtains
Make sure you open your curtains during the day to harness the heat. Close them at night to ensure the heat lingers in your house! Consider purchasing thermal curtains or heavy, lined curtains that extend beyond the window frame to help keep the warmth in
Cover flooring
Add a rug to bare or tiled floor surfaces in winter to make your home cosier and to trap in heat helping to keep rooms warmer.
Service your heat pump or eco fire
Make sure you are up to date with general maintenance on your heatpump, such as making sure the filters are clean and free from dust. This makes them hugely more effective as it allows the heat to flow freely out of the heater, into your home. Also your low emission woodburner will require regular maintenance to maintain efficiency.
Be social or get moving!
Invite your mates or family over for dinner…the more people in one room, the more heat is generated, turn on MTV or get out the ol'XBox Kinect – how green is that?