Today Green Homes Christchurch throws open the doors to their newest display home situated in Acland Park, a well favoured and fast growing Selwyn District subdivision with a dedicated scooter track!
After their soft-opening last weekend many of their visitors have told them "it's the nicest home by far" within the showhome village.
In an area with its fair share of display homes, what's so special about it?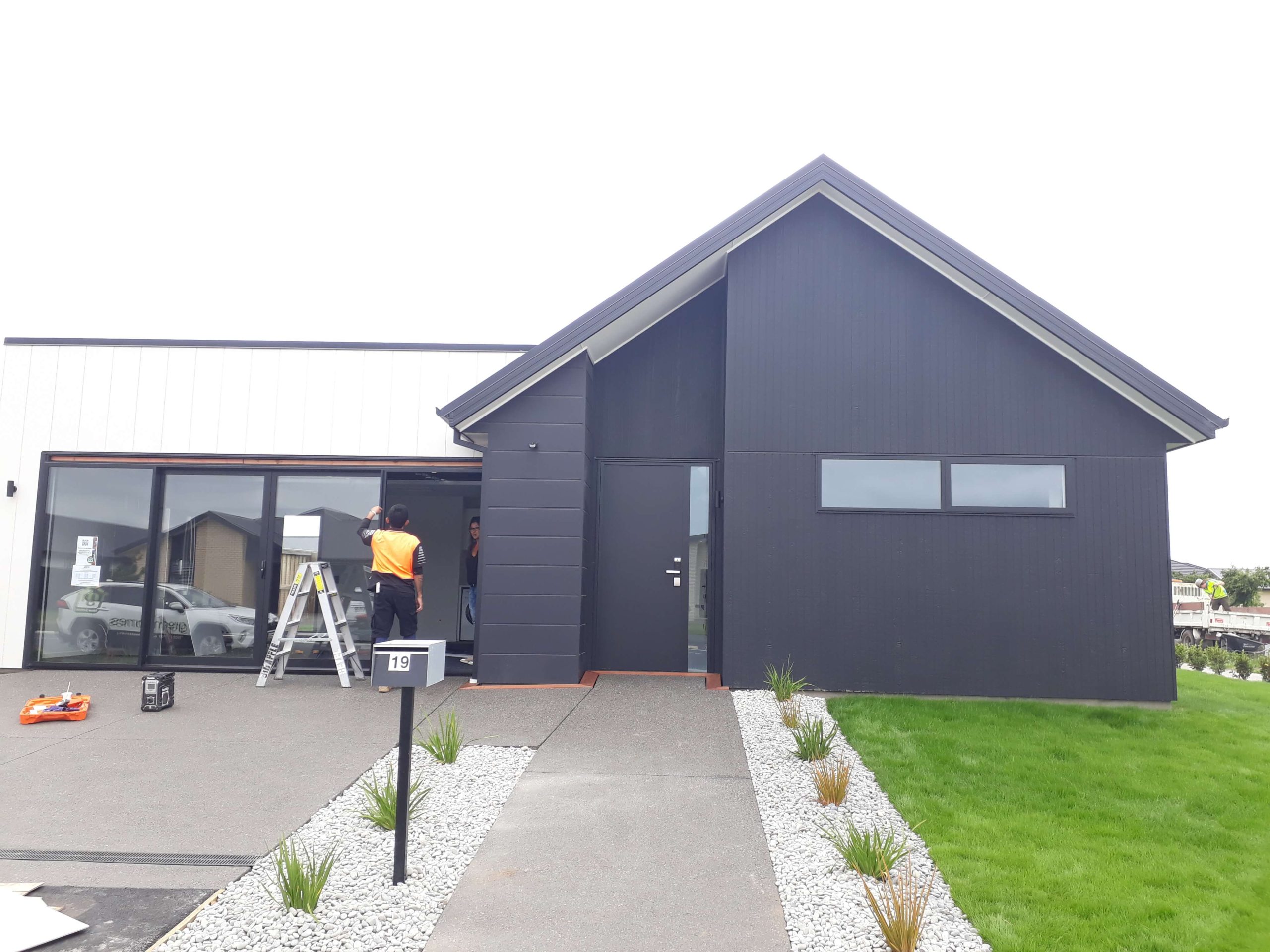 The showhome is Lifemark and Homestar rated, and ISO 50001 compliant (for Energy Management). Energy saving features (all year around) include foundation perimeter edge insulation, over code insulation in walls and ceilings, energy efficient appliances and WELS rated tapware. It's also pre-wired for solar and EV.
So, what does all this mean? This home's Lifemark status can help to accommodate those of you with mobility issues as well as making the home safer and more liveable for all ages and stages. You'll also notice a dramatic different in your power bills and find the home warmer and drier in the winter, and more comfortable and cooler in the summer months.
Property highlights and attributes (professional images and video coming soon, our drone doesn't like NW'ers!) 
Originally designed with our Acland Park display home in mind it won't surprise you that the Waikawa plan is a real show stopper!
The kitchen, dining and living zones feature a heavenly cathedral ceiling uniting two terrace areas ideal for your mid-summer mingling.
Don't let the simple and sleek exterior fool you – inside a vaulted skylit entranceway entices the eye and leads to the sleeping areas including
a privately positioned master bedroom for extra privacy. Just add the convenience and practicality of a walk-in pantry and separate laundry
and this home has everything you need and so much more.
3 bdrm (our first 3 bedroom showhome in the area)
2 bthrm
2 gge
Walk-in pantry
Patio + terrace
Cathedral and raking ceiling
Homestar rated & ISO 50001 compliant
Lifemark rated (for accessibility and liveability)
Acland Park prides itself on it's modern and affordable living options with the reassurance of an established and thriving community.
Our Christchurch Green team would love to invite you along to see how it feels yourself!
Opening hours are Wed-Sun 10-4, 19 Kate Sheppard Drive, Acland Park, Rolleston.