Open the window of your mind and all will become 'clear'!
It's no surprise that in the exterior wall of a house the most thermally inefficient portion is the windows. If you prefer your home to have a more even temperature all year around we recommend that you budget for glazing that perfectly suits your region and orientation, if you can't stretch that far read our tips below!
Depending on your climate, the quantity, type and placement of your glazing will make all the difference to help you to cope with the elements better but it can get a bit confusing when you hear words like argon gas, thermally broken, and uPVC. Also, what else can you do if high performing windows end up blowing your building budget.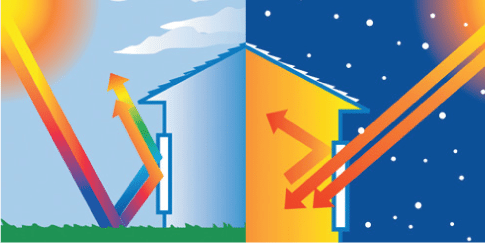 Choose the best frame and glass combo for your perfect price point
Pay attention to selecting the right frames for maximal performance from windows, skylights and glazed doors. Here's a basic comparison of some frequently used combos. The higher the R-value the higher the performance, in other words less heat will transfer from one side to another.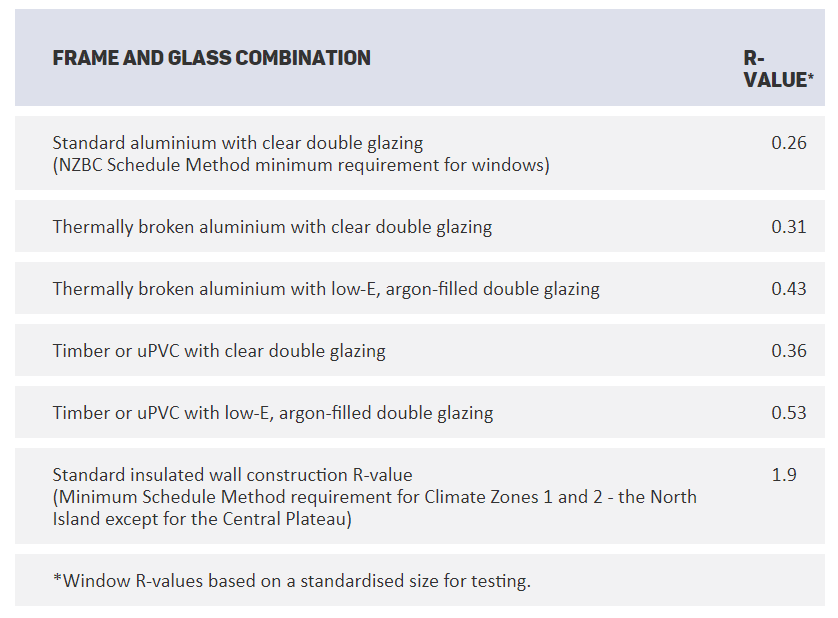 In the table above your costs can go up, up to 13% per square metre just from migrating from double glazing to thermally broken, then the further down the table you go the costs incrementally rise.
How glazing performance is rated using industry standards

Our NZ industry uses a Window Energy Efficiency Rating System that allows you to compare window performance by a simple star rating called WEERS. This rating reflects the energy performance of windows (skylights and glass doors) in terms of heating, cooling, condensation and fading – rated out of 6 stars – 6 being best. Green Homes New Zealand recommends you pick the highest rating possible relative to your budget, especially if you're in the South Island.
Live in a colder climate? Get your glazing spot on

There are many different types of glass available for double (and triple) glazing other than standard clear glass. Double glazing probably isn't going to cut it in the South Island if you feel the cold easily so if you have a generous budget or any health issues we recommend you consider a thermally broken option.
uPVC, Thermally broken, Low-E glass combined with argon. Whaatttt?

Who's who in the zoo? The thermally broken/Low-E combo is a good way to go, it lets light and heat in, but helps prevent heat from escaping. Because argon gas is denser than air, adding it to the captive air in double-pane windows improves thermal insulation efficiency. Used in conjunction with timber (that classic look) or uPVC, a special low-E (short for low emissivity or the measure of an object's ability to emit infrared energy) glass coating, argon gas windows bring the temperature of the window closer to room temperature.
Thermally-broken aluminium sections can be used to construct the frame with a 'plastic' separator providing thermal resistance so it is more difficult for heat to transfer across the frame.
uPVC is a low-maintenance building material used as a substitute for painted wood, mostly for window frames and sills when installing double glazing in new buildings. The main difference between PVC and uPVC is that uPVC doesn't contain ungreen phthalates or BPA. This makes it safer for transporting water, as well as making it fire-resistant. uPVC while having a high R value can really max your building budget though, and you may prefer to repurpose your budget into areas such as boosted insulation.
On a tight budget?
Many clients  prefer for us to supercharge their insulation (our standard spec is pretty damn good though), incorporate passive solar, thermal curtains and good heating and ventilation systems to compensate for minimal window specifications. If you can afford it, we do recommend going with a higher R-value option if possible.
Ventilation is also key
Whether you use a moisture removal system or just cross ventilate by opening windows around the house (or use windows stays when you're out for the day), it's important to keep water vapour under control especially in colder months. For a healthy home it's critical to have regular air changes every hour in the house.
Did you know that the average family in New Zealand produces 8 litres of moisture in the home each day from activities like cooking and showering? Drying your clothes on a rack can result in 5 litres of moisture being released into your home! This moisture needs an escape route. There are also new inexpensive ventilations innovations such as Ventient.
Ventient is a naturally automated trickle ventilator that not only combats condensation but reduces bothersome allergies.
It opens & closes based upon air temperature. This ventilation option is fully automated without the use of power, sensors or human intervention
It's installed in windows or doors in some of our specialised ranges
It's not just helpful in damper months, the mesh prevents insect entry to the aluminium Ventient box, and dust and pollen filters are also incorporated.
Ask your New Home Consultant about Ventient or find out more in our blog about how to avoid the 'C' word in the cooler months – Condensation!
Condensation equals large energy bills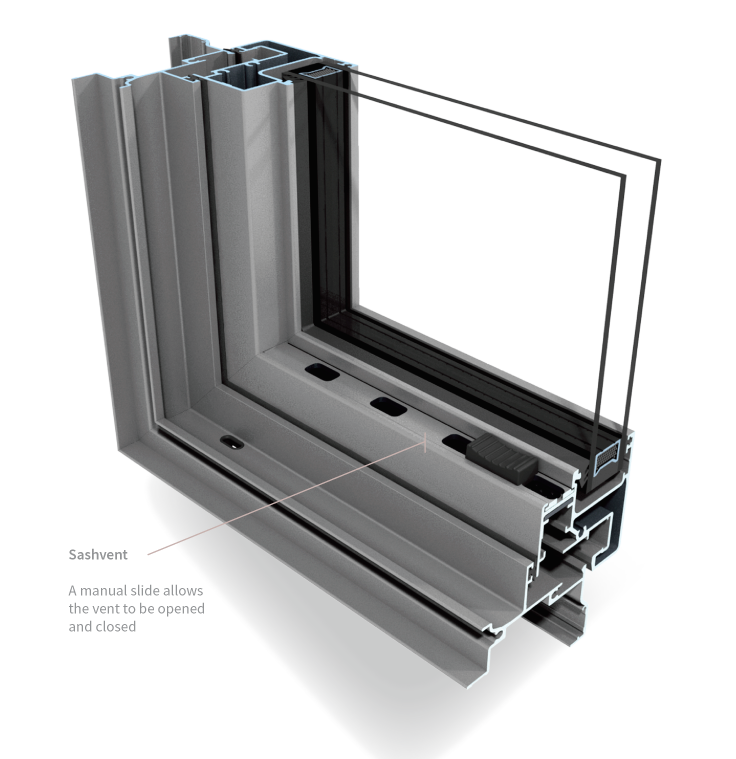 Condensation annoyingly occurs when moisture inside your home comes into contact with cooler surfaces such as glass or non-thermally broken aluminium window frames. To optimise thermal performance ensure your glazing and window frames are just right for your environment so your home is warmer and vapour free.
Ask us about building to Homestar standards
Building to the minimum Homestar 6 standard will give you a much more comfortable home. Savvy but simple design choices such as orienting windows to maximise sunlight will minimise energy costs and give you return on your investment in time. A 6 homestar rating or higher provides assurance that a house will be better quality – warmer, drier, healthier and cost less to run.
A new home built only to Building Code would achieve 3-4 Homestar on the scale, and many other older homes would be only 2-3 stars! Green Homes nail the building code and would prefer to build you a 6 minimum so you can get the most out of your home . This will make a real difference in terms of better warmth, dryness, health and water efficiency. That's because it's certified as having improved levels of insulation than the Building Code requires, so your home is cheaper to heat with better moisture-control measures and much more.
Where from here?
When choosing windows and glazed doors, the glazing and frames that are customised for your environment, region and family's needs are vital to get a home that really performs for your needs.
Talk to one of our Design & Build Consultants today if you have any queries about choosing windows for your new home.