We get it, it's often the first thing you ask a Design & Build Consultant in a showhome – but just as your good ol' local green grocer says, you can't compare apples with apples! The square metre rate range varies wildy depending on your tastes and preferences – however some building companies will start from the bottom to draw you in and most likely set you up for disappointment! We could tell you "square metre rates range from XXXX to XXXX
however
due to the nature of our 'endearing human psychology' we often gravitate towards (or remember) the lowest number. A new home builder is bound to upset you when you end up with an ultra-low spec home you didn't really envision for the price you had your heart set on. Let Green Homes NZ competitively cost up the exact
eco house
you want rather than over promising and under delivering at the end!
Move over details – the devil's in the variables
Where do we start?! Home owners understandably know what they want in their new abode. We all have different ideas with regards to cladding, stud height, roofline, kitchen and bathroom fit outs, garaging, heating and insulation. Also our type of foundation will depend on our section's geographical type and or location. So dear reader you can see it's quite the challenge giving you a square metre rate pretty much as soon as you step into the showhome – without us giving you a long winded answer! Yeah, yeah how long's a piece of string and all that.
Fail to plan, or plan to fail
Your square metre rate will vary with your plan type. It's much more economical to build a square house than a rectangular one, or even worse one with a wing at each end! If there are more linear metres in your foundation extra building materials will therefore be required. Add some extra framing, painting, plastering etc and you will see your budget soar like avocados in the Kiwi winter!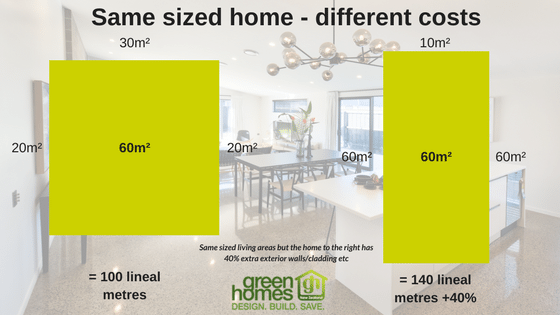 It's not just a pitch
Some people are shocked when they find out a Mono pitched roof isn't actually the best option when you're on a fixed building budget. While it may appear simpler with less angles and slopes don't forget to take into account the height which will require extra cladding, framing insulation, wall board, plastering, painting, sometimes windows…and stress graded timber to accommodate increased loads, such as snow.
Don't get caught high and dry
Some builders give you a rock bottom square metre rate but often can't achieve this in the end – building prices fluctuate and you may have some non-negotiable items on your wishlist that just won't work at that price point. Sections in cities tend to be getting smaller, and more compact houses cost more per square metre than larger ones.
A common ploy used in the building industry?
At the end of the day making a decision on the cheapest square metre rate is fraught with problems and the true cost of building just doesn't reflect the floor area on it's own. If you see a builder advertising purely on square metre rate alone, step well back and look at the big picture. Once the add-ons are revealed your final figure may make you shudder.
What should I consider apart from the square metre size in my eco house?
Take into account how many external corners there are, we'll need to build more wall junctions, add extra flashings etc. How many internal walls are there? Small intricately designed homes are more expensive for us to construct than larger, spacious more simple shaped houses. What type of fit out do you want? If you've champagne taste on a beer budget higher ceilings and the latest on trend kitchen may set you up for a big budget blow out. What's the overall house size? More spacious homes have inherent site and delivery fees and site costs that can be spread over a larger area than petite houses. Do you have less garage space, a butler's pantry or extra bathrooms? This can also impact the overall costs quite dramatically.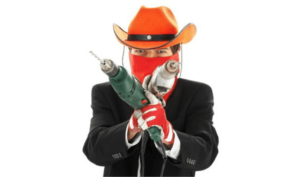 Don't like surprises?
If you're after an eco house in the near future get your
free ebook
now or talk to one of our Design & Build Consultants today. The good apples at Green Homes New Zealand focus on listening to your needs first and foremost, competitively price up the home you actually want – rather than going in low and breaking promises at the end. We're pretty proud of our transparent no B.S approach and we'd suggest you 'steer' clear of the cowboys.