TAHUNANUI
All the space you've ever wanted, for a price you wouldn't dare dream of.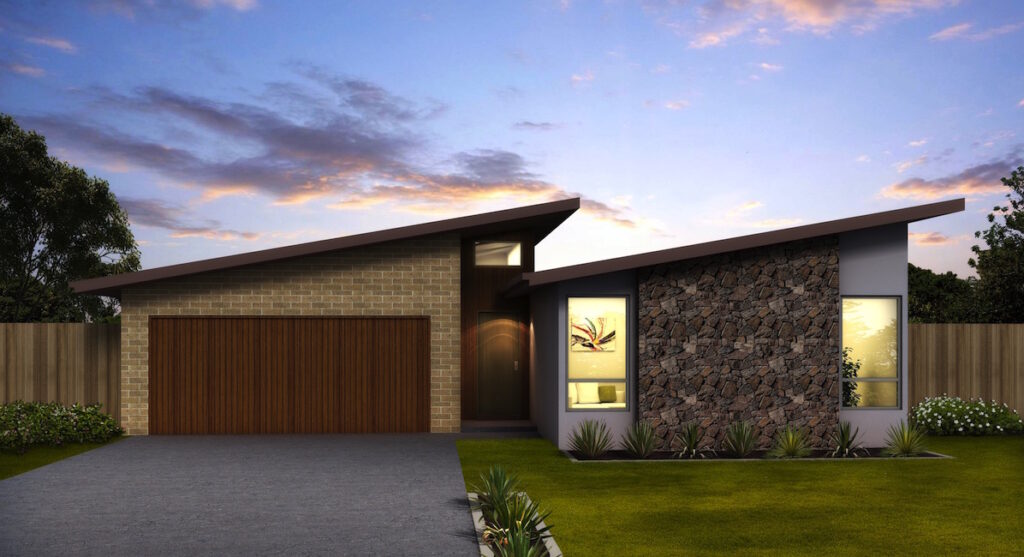 Design
Tahunanui is a perfect home to provide maximised space on your home site, displaying how smart design can produce energy efficient benefits and functional living areas throughout the entire home. The spacious master bedroom, with walk in robe and ensuite, is situated at the front of the home. Moving back into the separate laundry, large kitchen, with expansive bench spaces and walk in panty, flowing dining and lounge, then onto your choice of two private decks or outdoor alfresco area. At the back is a large rumpus room or may be kids zone with the remaining 3 spacious bedrooms and bathroom.
Floorplan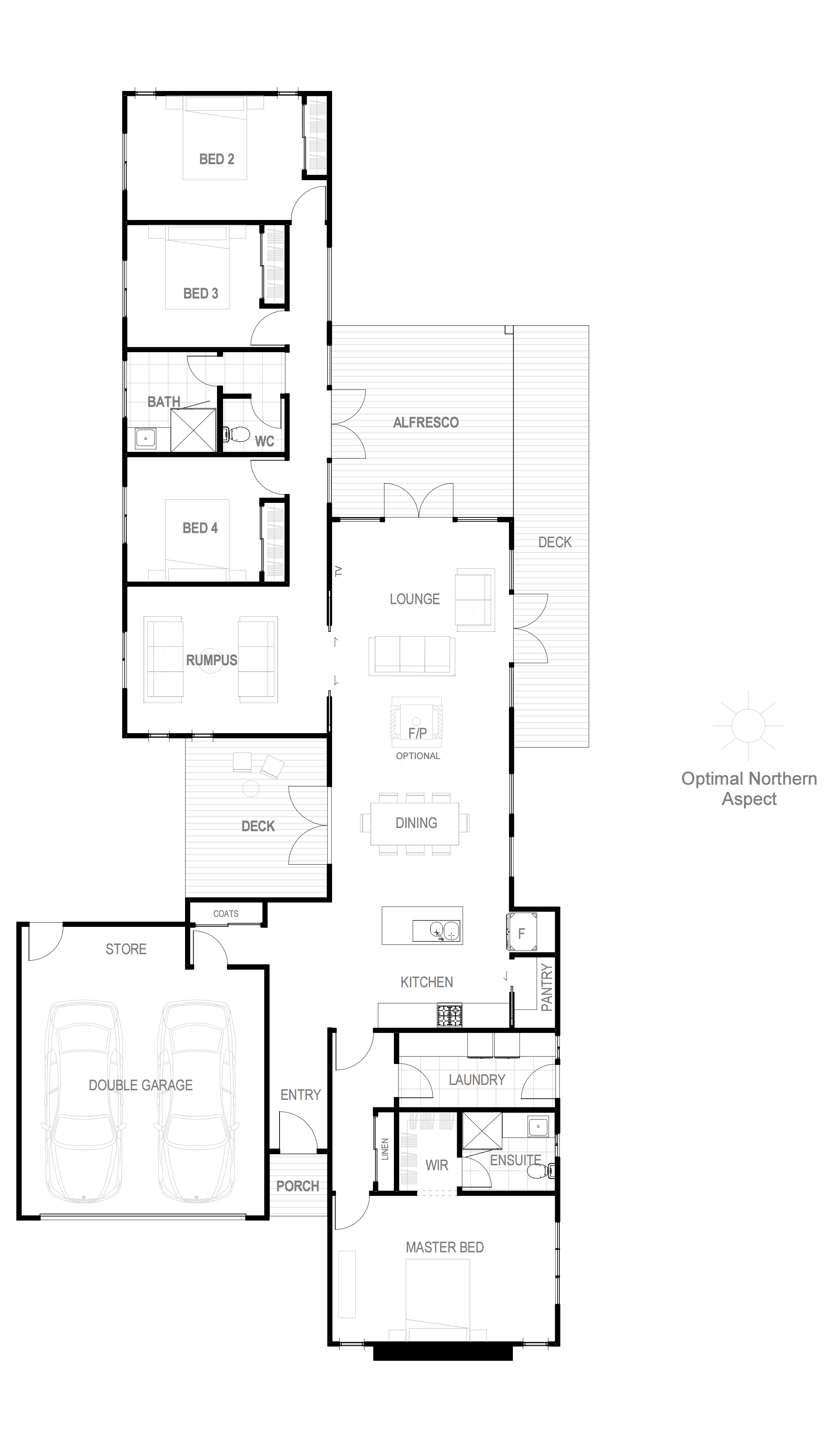 Similar home designs
Frequently Asked Questions
When it comes to building your new Green Home, we work with you throughout the entire process. We want to make sure that you receive not only the best experience while building your Green Home, but the best home available. We work with everyone's budget! Early on in the design process, our builder will give you an indicative estimate of what your design concepts – whether it be on a napkin or professionally drawn! From this point, we work with your budget to give you what you and your family want!
Of course! When you make contact with GH Builders, make sure to mention that you are looking at knocking down an existing structure so that we can begin to understand your situation, and build around what you need and want.
Absolutely! We are constantly growing our design range however with our inhouse design team, we can flip, alter, add, remove, grow any element of each home. We want our off the wall homes to be a platform for you to start from. We are building a home around you and your lifestyle – so changes will nearly be expected! If you don't like having a 4th bedroom, and would rather a second living room, make sure to tell us!
Best way to start is by scribbling your dream onto a piece of paper. 80% of our Green Home owners started out with a napkin and a dream – and it is our mission to give you the home of your dreams. When you have an initial Discovery Meeting, make sure to bring all iterations of your future home so that our builders can have a look and work with you to make sure that it will work on your block and take advantage of the natural elements. From there we pass it on to our in-house design team for them to mock up and give you a look at what your home may look like!
Costs may be involved in this process, however from initial contact, these figures will be made available.
Affordable green homes with the best standards starts here.