Build The Home Construction Business Of Your Dreams!
Green Homes New Zealand offers a complete business solution for builders looking to scale and grow their business. We understand your journey and the challenges you face daily because our founder is a builder that has walked in your shoes, which is why the Green Homes franchise partnership is so successful. If you would like to have an unpassable value proposition that gives you endless opportunities this might be the right fit for you. If you struggle with marketing, systems, buying power support, effective project management, client management and business scale to grow sustainable profit then we invite you to learn more about how we can work together to help you build the business of your dreams.

Managing a construction business can be a challenging and lonely job, but it doesn't have to be. If you would like to be part of a successful team of industry leading builders with 24/7 support then give us a call, talk to our builders and watch some interviews below. We are happy to share our knowledge and help you grow.

Success starts with having the right product and partnering with the right people.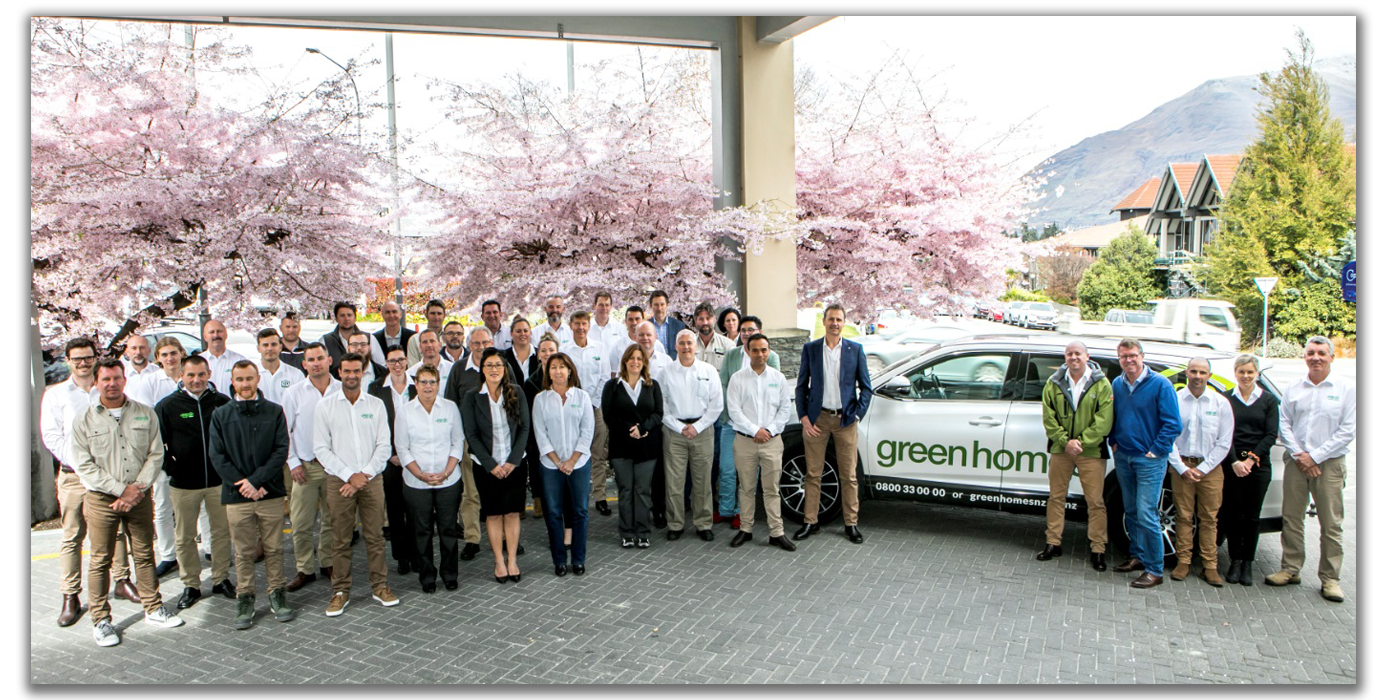 What do our Builders Have to Say?
Hear from some of our builders and learn why they joined Green Homes New Zealand.
How have their businesses changed? Are they happy and would they do it again?
Real builders, no actors and completely unscripted!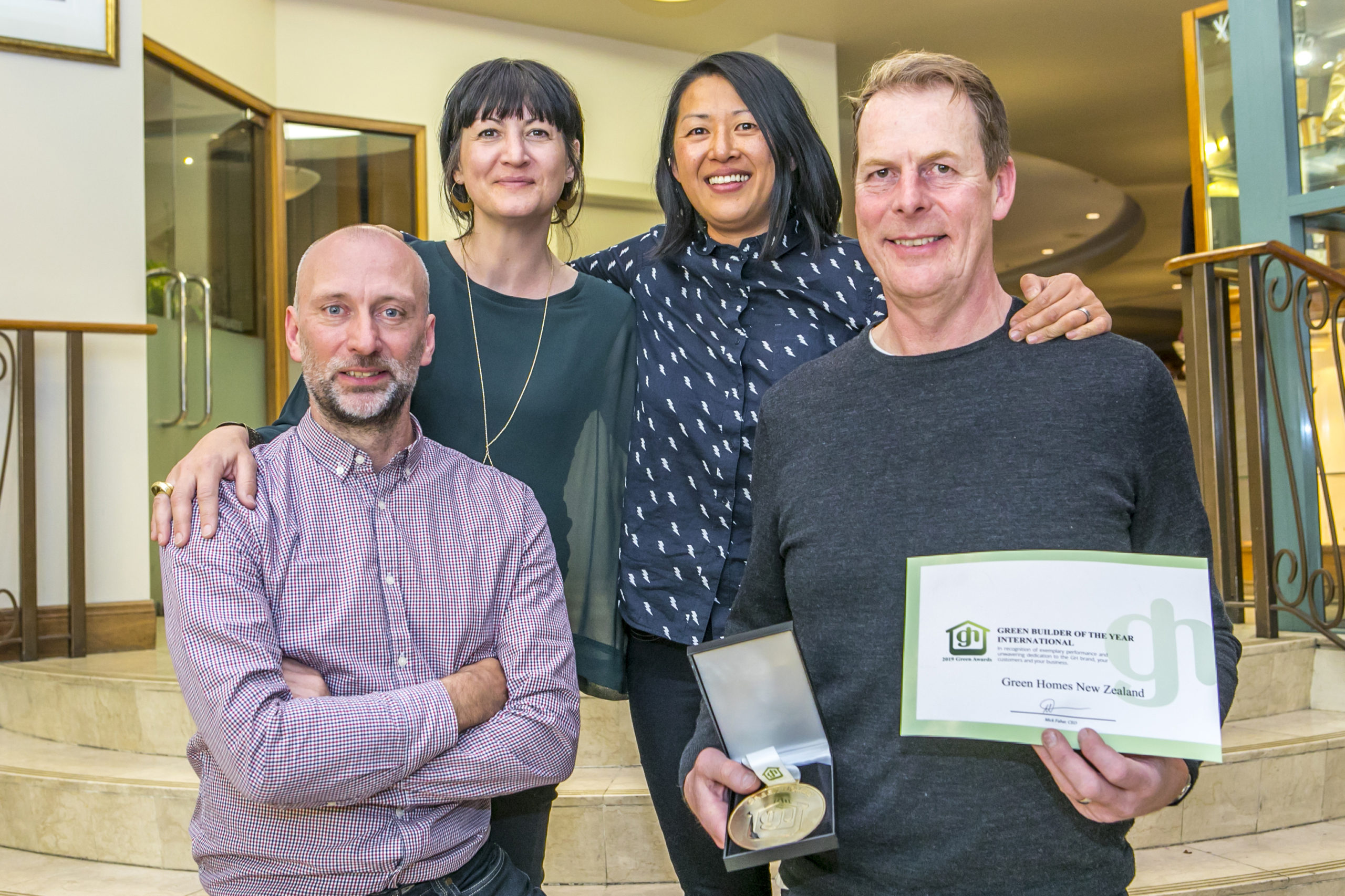 Jamie Glover &
Andrew Menzies
Moving half way across the world to undertake a new business opportunity would be daunting for any well seasoned business-person. But these two Scottsman saw the future of construction being sustainable, green solutions, and there was nothing being offered that quite hit the mark. Joining Green Homes Builders and becoming experts in the field, allowed Jamie & Andrew to grow their business beyond their wildest dreams.

Speaking recently about their latest display home, they said that within a week or two of opening it, they had 6 contracts signed stating, "the home buyers had been to all the other homes, however the moment they stepped into ours, they knew they couldn't go backwards."
After operating a highly successful construction business in the Central Western parts of NSW, Shaun Stuart recognised the need to diversify his business offering. Having missed out on the Green Homes Opportunity years before, Shaun knew that the recent retirement of a Green builder was his chance to make a difference.
Parting with his personal brand of twenty years wasn't an easy decision for Shaun, however, he realised that without a new and differential offering, he would become outdated and his business would ultimately suffer.
Take a listen to how Shaun rationalised the decision and why he will never look back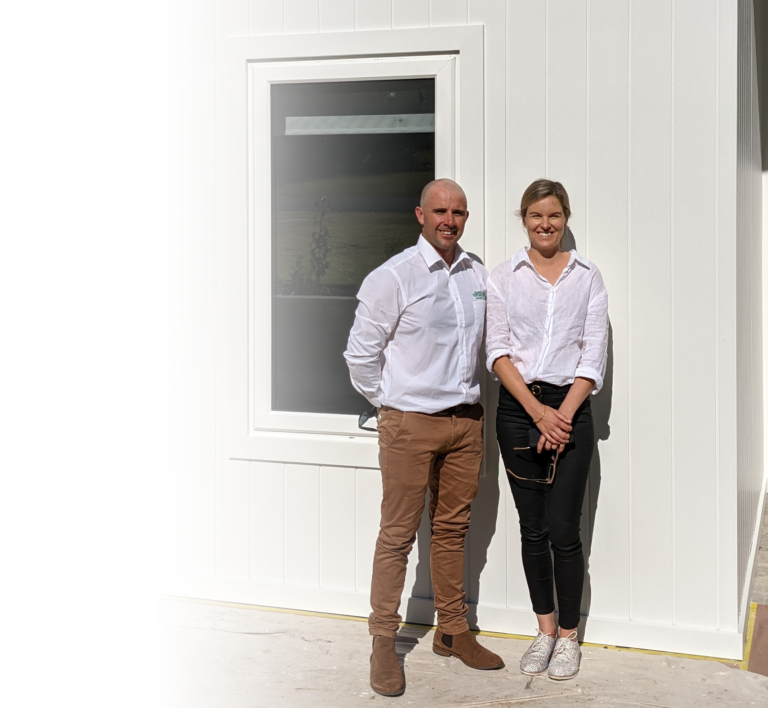 Purchasing the Franchise in 2018, Toby and Alice were ready to transform their lives as they began to grow their family!
Within three months of beginning as a Green Home Builder, they had realised that without the brand, they would never have been able to receive as many leads as they had.
"The systems that were in place were second to none, and allowed me to run my business more effectively, profitably and sustainably." Toby said in his 2021 Business Strategy Consult.
Within the first term of their franchise agreement, Toby's business had expanded nearly 340% compared to prior to joining the Green Homes Builders' group.
Sitting down recently with Toby & Alice, they had a few specific words to say to builders considering joining the group.... "Do it!"
Green Home construction is emerging rapidly in New Zealand. As a home builder, you may have experienced frustration struggling to differentiate yourself from your competition.
This is your opportunity to offer a genuine point of difference with a Green Homes Construction Franchise, building your consumers efficient healthier homes, while receiving world-class training and support through tried-and-tested processes and systems under a globally successful leading brand.
There has never been a better time than right now to become a Green Builder in your territory. Consumers made the sustainable, healthy, efficient connection years ago and expect their homes to perform in alliance with their principles. If you want to build a sustainable, profitable, successful, and long lasting business you need to be in the green space and the time is now! If your business is not evolving to green your business efforts may become redundant.
Become an expert and leader in green building by partnering with Green Homes New Zealand. We have an abundance of consumer demand….

Exclusive Product Partnerships

International Recognition

Consumers
Ready to Build

Scalable Business Growth
Are we the right fit for you?
Across the group we have franchisees from all ages and levels of experience! The ideal franchisee is an independent builder or small family business owner who has been operating for 5 to 10 years and is struggling to gain market traction. The Green Homes brand will provide constant reliable traction, value proposition, systems, marketing, and everything in between! If you are easily teachable, possess great capabilities and want to consistently grow and scale your business with the award-winning Green Home brand, let's get the ball rolling!
What Are Your Goals?
What are the problems?
Turnkey Solution - What is it?
Ensure Success
We Have Clients Waiting!
We have proven marketing programs, strategies, and templates ready for Builders to implement, which is supported by our national and global web platforms. Consumers want a one stop solution for green, comfortable, healthy homes. They need a builder that understands the process, has access to the products and materials and can make their dream happen. There is no other building brand or system that is focused on this area and is taking complete action.
Scale your Business
Why Choose Green Homes?
With an Award Winning Team behind you, you can transform your business for years to come.
Begin your journey to offering the best homes available on the market, and enquire about the award winning franchise today!
We have clients waiting for you!