We often hear about green building practices but not so much about the journey undertaken by surplus construction materials. Did you know that Green Homes New Zealand selected their waste management providers based on their ability to sort and separate construction waste to minimise impact on our landfills?
We support suppliers who genuinely maximise recycling and  reprocessing of waste and divert waste from landfill.   Some of them use processing systems that include a large scale  mechanical and manual sort line to recover timber, metals, card,  plastics, plasterboard and other valuable commodities. Timber is chipped  on site for biofuel and plasterboard is recycled into gypsum and paper.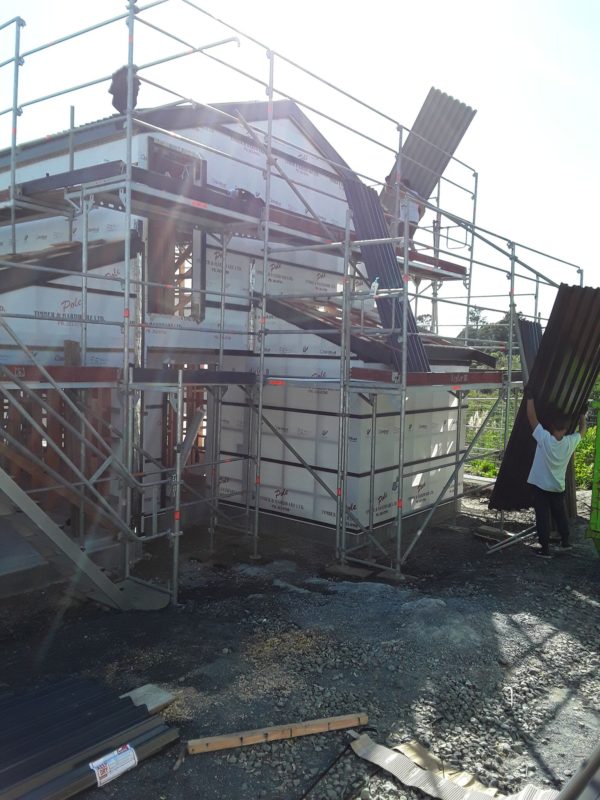 Some of our waste management providers operate  a modern fleet of vehicles that almost entirely  European tier 5 compliant and over 50% of their support  car fleet is electric. They also use electrically powered bin  emptying and compaction for reduction in noise and pollution; and  dual compartment vehicles to reduce vehicle numbers and their environmental footprint.
There are three key areas of focus: safety, sustainability and service. Looking to the future they will continue to improve: waste optimisation, energy efficiency, research & innovation, some will even be trailing a plug-in electric collection fleet
It's vital that they separate waste streams handling difficult, sometimes hazardous wastes responsibly; recycling materials and re-using resources are an everyday part of their business. A sense of community and accountability are drivers for helping to make our part of the world a better place.
Sustainability is at the core of what we do at Green Homes. By working smarter and making wiser  choices with procurement, construction and waste management we can build quality homes that are easier on the earth, and your conscience..