CREDENTIALS, EXPERTISE & OUR CUSTOMER GUARANTEE.
Knowledge & trust form the foundation of everything we do for you. At every turn, excellence in service and expertise is guaranteed.
Green Homes New Zealand is the only builder in New Zealand to have received certification from the International Standards Organisation for design and construction of energy efficient homes (ISO 50001)… we're especially proud of this accreditation, because it means we can promise you a degree of quality and service simply not offered by other builders.
Just compare the difference in checks and balances between GHNZ and everyone else.

WHAT IS ISO 50001?
It's a rigorous audit process relating to effective energy management, undertaken by an independent and government accredited organisation known as the "Conformity Assessment Body" … and GHNZ is the only builder in New Zealand to have it.
 WHAT DOES IT MEAN FOR YOU?
In a nutshell, this accreditation means you know what you're getting – nothing but the best! Your Green home will be independently checked to ensure every component conforms to strict energy management guidelines.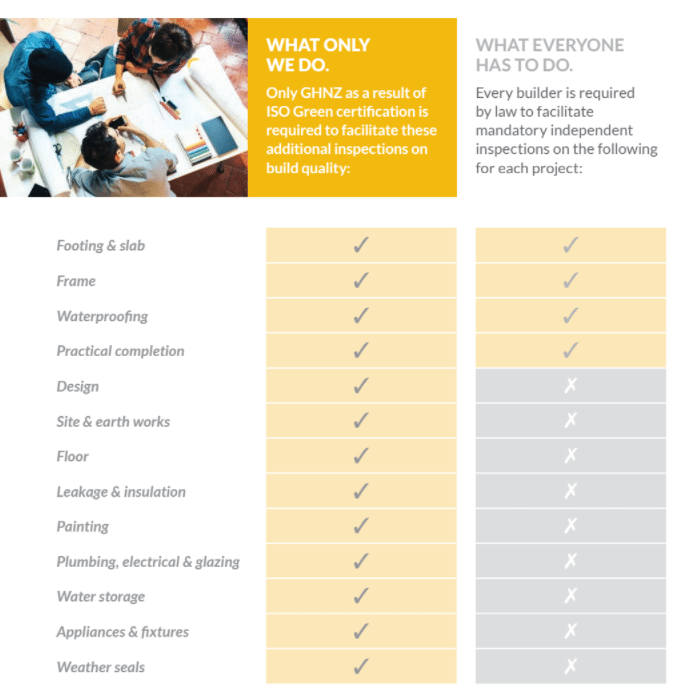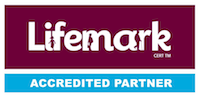 Accredited Lifemark® Partner
Green Homes NZ are an accredited partner of Lifemark® who certify homes for 'space in the right place' and for dwellings that are designed for usability for people of all ages and stages of life.
One of the first things we ask our clients  is "what are your needs, and what do you want in your new home"? An important facet of this is the idea that your home should last through different cycles of your life, from young to old, a house needs to adapt to your changing circumstances. Lifemark is one of these tools that helps with the design and incorporates future proofing elements to ensure your home is not just for today, but tomorrow and years to come.
It's really simple, by ensuring easier access to areas around the house and incorporating design principles we can for example widen doors and hallways for easier access, add wet rooms with open shower areas, and raise power sockets to decrease bending. These adaptations mean whatever your needs over time, your home is future proofed. Mobility at later stages of life can become an issue so designing around future possibilities means that your home will perform when required.
It's sensible, it's easy and it's achievable. Our designers and builders can offer advice on how to make best use of space in a home, based on the principles of Universal Design. The team at Green Homes NZ are focused on listening to you. Talk to your Green Homes Design and Build Consultant today about how we can build safe, beautiful and functional homes for your current and future requirements.
GET A FREE STEP-BY-STEP GUIDE TO BUILDING A GREEN HOME