What are the benefits of building new?
House prices are relatively stable, interest rates are low and rental returns are getting better, in fact since early 2018 rents have risen at almost double the rate of house prices across New Zealand. Investors may have cooled towards the property market recently but buying activity is still reasonably buoyant since banks are returning diddly squat for having your money nested with them! More people are investing in new homes now that it's harder to buy, renovate and make a quick profit in today's market. With lower deposits required for first home buyers building new is a win-win – especially in chilly winter months.
In a softening residential market the average Kiwi can still buy new at a reasonable cost. Whether an apartment is more realistic, or a family home in the suburbs where land is more plentiful, good value can still be found. We discuss some of the top reasons to build new below:
Lower maintenance
Investor: Since properties will need higher standards of insulation from today onwards and ventilation and heating is next on the government's agenda investors are being drawn to newer rental properties. Low upkeep is also really attractive for an investor wanting to keep expenses low and hassles from tenants to a bare minimum.
The first/home buyer: These days most of us are time poor and don't want to take on a reno project with further outlay after purchasing a home. More people are buying new and if your builder offers a 10 year Master Build guarantee you should have minimal maintenance costs ahead of you, which is even better if you're a first home buyer fresh out of renting and not used to all of this!
ROI
If you're an investor many of the above points add up to a far more appealing property for a tenant. Tenants want warm, energy efficient healthy homes that they can be proud of and new homes can justifiably command higher rents and better occupants.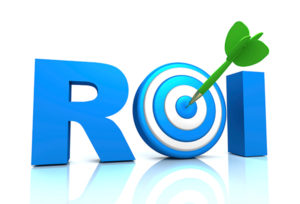 Ease of entry
Loan to value ratio regulations require lower deposits on new builds so use that to your advantage whether you're an investor adding to your portfolio, or you're a first home buyer not wanting to stretch out the savings slog even further!
Peace of mind
With a 10 year Master Build Structural Guarantee, 2 year non-Structural Guarantee and a 12 month Maintenance Period Warranty the home buyer and occupier, or an investor can rest easy for some time that one of their largest assets is protected and backed up with building cover.
A healthy home & happy tenants
A warm, dry well insulated home with better ventilation and heating can improve health and comfort levels. For investors, tenants will be less likely to be transient in a cosy home which will increase occupancy rates. For first home buyers you can keep some sick days in the bank and focus on paying off that new found mortgage!
Lower running costs
Older homes tend to be less energy efficient, and that can lead to higher monthly power expenditures for owners.
It pretty much goes without saying that new homes are less costly than older houses, having been built with newer building materials, better insulation and ventilation. In an old home, you never know when the hot water cylinder will need replaced, you'll have a wiring issue or if those old pipes under the house will get clogged! Also from time to time you'll need to the repaint inside and outside much more often than you would when building new. A first home buyer or landlord just doesn't need the grief or to incur these preventable costs. If you're a landlord you can rest easy today as the new insulation laws come into place, with a new home there's no scrambling around getting your rentals compliant at the last minute.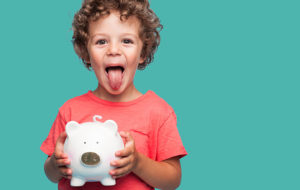 Capital gain
It's possible to realise instant capital on the completion of your new build, the additional equity can be a real boost to further jump up the property ladder and if it's your first home you're much more likely to become an investor with this additional equity to leverage from with your future first rental.
Health & safety
Modern practical design and compliance, superior materials, and better wiring along with all of the contemporary extras will make your home much less dangerous. When building new you can design for improved liveability, accessibility and safety with universal design principles such as Lifemark accreditation. Innovations in tiling and design especially in bathrooms (where most household accidents happen costing the country millions in ACC bills each year) will also further reduce accident risks in your new home.

Showhome investing
It's common practice for building companies to construct a display home and sell it to an investor then rent it back off them giving them giving the investor a highly specc'd home and a healthy lease arrangement for the next one to two years. We have several new showhomes opening around the country in 2019, call us if you would like to find out more.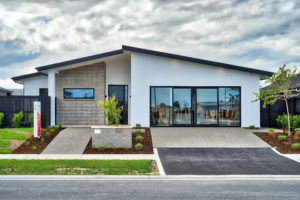 Tip: Get the right finance
Whether you're building a home to live in or an investor financing will differ markedly for each party. Consult with someone who understands the complexities and advises how to cover contingencies for investors, and can give you the right advice about borrowing for the next home you'll reside in. Also compare banks to see if you will get a lower interest rate for building 'green'.
If you're not sure where to start call Green Homes NZ on 0800 33 00 00 or download our Comprehensive Building Guide here.