Are your new home aesthetics cutting it?
Interior and home design tips and principles for your eco-friendly, energy-efficient home
You're moving in to your new green home soon but how do you achieve that showhome look that's not only sustainable but functional and easy on the eye?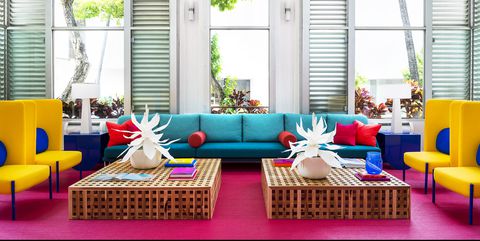 Sure, we do hire interior design experts to decorate our display homes but transforming your dwelling for the spring season or planning ahead before you move into a brand new home doesn't have to be rocket science. While home design principles can sound awfully complicated, if you stick to just a few key elements (that we recommend below) you can really transform your living environment.
Repetition
Duplicating elements such as colour, shapes or textures can unite space and achieve consistency and equilibrium. While vibrant colours and patterns are in, be careful you don't end up with that pick 'n' mix, 'everything chucked together' vibe. Duplication can invoke relaxing thoughts and feelings so your eyes aren't dazzled by a plethora of shades, textures and angles. So how do you create repetition? Changing paint, tiles, carpet and wallpaper are the best ways to make a visual experience look and feel harmonious.
Flow
Whether you achieve flow through indoor/outdoor integration, the use of the ancient art of Feng Shui or our tips to follow, it's a principle that's quite subjective. Employing more than just your optical sensory perception you can just 'feel' when something flows, or not!
Obstacles

– watch furniture overlapping against doors and windows, generally get rid of things that protrude or regularly de-clutter or store, store, store!

Corners

– make sure furniture or decorative items don't create inconvenient hip height edges, or block space around the doors –  it's unwelcoming.

Lines

– if one material meets another (vinyl, carpet, wood, joints and junctions), then you see too many visible lines several times that you can't easily follow. Create a visual journey – not a disjointed menagerie of bits and pieces.

Lighting –

don't leave this element in the dark, illuminate the positives and don't attract attention to the lowlights of the room (if any). When purchasing lighting make sure you test out the different working options in-store.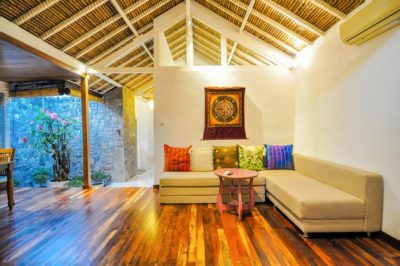 Balance
We gravitate towards symmetry but ironically asymmetry can work well too. Watch that symmetry if applied too rigidly it can become bland. Find the focal point of your space, such as a fireplace, ornate window or a large piece of artwork. Then evenly arrange identical or similarly weighted/coloured objects on either side. Also play around with a slightly off-balance combination of weights, colours and textures to make asymmetry work for you.
The Golden Ratio
In design, using principles of the Golden Ratio you can add flair and harmony, it basically boils down creating and appreciating a sense of beauty through balance and proportion. Provide a sense of artistry; an X-factor; a certain je ne sais quoi by adding objects of nature such as shells, flowers and succulents. In an eco-friendly home this works perfectly and adds to the natural environment.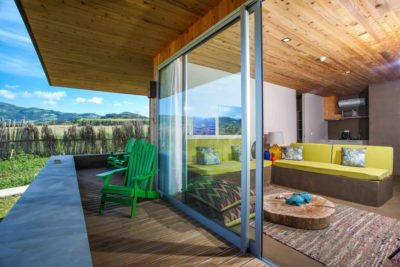 Proportion
Yes proportion usually goes hand in hand with scale, but there are subtle differences. Where scale describes the comparison of objects to one another, proportion is more about the way furniture and objects look in a space, as well as in relation to one another. Emphasise some features while cleverly disguising others to leave your home visitor feeling that you've a real eye for design and that maybe you're in the wrong profession and should have been an interior designer!
Scale
The relationship between two or more objects is key in architecture and interior design. These disciplines work with several standardised measurements such as bench heights, hallway widths, and chair sizes. Offsetting these standard-sized elements such as art, chairs etc with other items in differing sizes and lengths can create some really funky visually interesting  spaces.
Natural Harmony
This principle is used to put a person at ease within their environment and create unity, thereby eliminating any feelings of disquiet and also enhances your health. Harmony, in a sense, provides the 'full stop' to any interior design – when it is in effect, the space should feel complete because all its parts relate to, and complement, each other. This feeling is the result of balance, scale, proportion and repetition all being used in the right amounts.
Create Efficiency
Define circulation patterning and develop layouts for furniture and electronics. Is there a functional deficiency? Manipulate elements to compliment your lifestyle and be mindful of what you need in your home. Green Homes try to be really thoughtful about how people use their spaces with new homes, however you may be just renovating something you didn't design. If you're building a new home rearrange your plan rather than add more space and expense to your build.
Focus on your vision
Mesh your desired aesthetic and atmosphere to create a concept for the space.
Whether you want to achieve timelessness flair or on-trend style really take the time to plan ahead the look that you desire. Why not tell a story about you, rather than just follow flippant fashion. Communicate concept with materials, textures and construction to reflect your soul.
Natural materials will always supersede artificial ornamentals such as wool, silk, and linen, quality furniture and well-made antiques.
Juxtapositioning
Contrast elements bringing out the innate properties of materials, patterns, and textures. Juxtaposition is needed so that the eye can appreciate the differences and comparisons such as geometry. Don't let adjacent elements muddy your vision – throwing a triangle or circle amongst a house full of squares can make interesting shapes pop.
Deliberate layering – is it the secret sauce to clever interior design?
Layering is what some designers would swear really is the secret sauce of design 101 even though it's not a set principle as such. The key is to get each of the best aspects of a room to meld together in synergy while still making an individual impact. As with clothing fashion, layering is the act of building the room from the ground up with individual elements pulling together for cohesiveness. It's the special ingredient that adds depth and pulls off the wow factor.
Authenticity
Every interior design project should be personalised for the user, beyond just catering to their aesthetic taste and preferences. Be unique and modern while adding antiques and unusual items so your home doesn't look like a retail homeware store.
Special Pieces
Furniture, plants or ornamental features can make or break your interior design vision. Pick a hero piece of furniture (or three) or a wall hanging you've just fallen in love with and feature it with lighting or some of the design elements we've discussed. What can work well is mixing more unique and pricey homeware with some styley KMart or The Warehouse products!
Feng Shui
Need to attract some positive energy? What is Feng Shui? The flow and movement of energy within a space which purposefully offers perceived benefit to the home owners.
The ethos is about living in harmony and balance in one's living environment maximising potential for health and success Literally translated feng shui means "wind water". Wind scatters energy and water holds energy – getting the blend right is key.
Too hard to do on your own? Think of your designer as an editor
Still a bit flummoxed? Recruit a professional! They just know what to add and what to take away, less may be more isn't just a cheesy phrase. An interior designer knows how to work the negatives and positives into one large canvas in order to present the strongest composition possible. Your home builder will put you in touch with a reputable person to make it all happen for you so your new pad oozes eye pleasing appeal.
Enjoy!