Did you build new on a tight budget and now want to upspec? Want make your new home more environmentally sound?
New Zealanders are making exciting environmental changes in the way they choose to run their households. In addition to building eco-friendly homes, it is estimated that 43% of homeowners in the country will have solar powered homes in the near future. Additionally, more homes than ever before have access to recycling services.
Rather than sticking to traditional ways of building and running a home, it is clear that New Zealanders are beginning to prefer environmentally conscious practices and materials. However, alongside these exciting improvements in recent years, there is still a long way to go in creating a truly sustainable home of the future.
If you are looking to make your new eco-friendly home as sustainable as possible, explore these four add-ons that are a perfect place to start.
Leverage the power of solar energy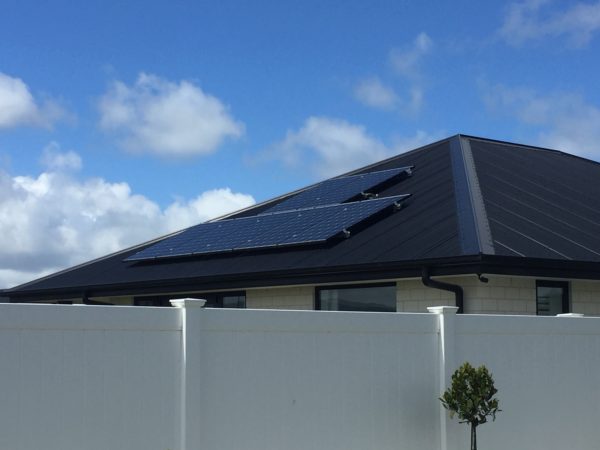 As mentioned earlier, close to half of all New Zealand homeowners are planning to install solar panels on their homes in the near future. One reason for this is that these panels are an efficient and practical way of powering buildings throughout the country. A major part of creating an eco-friendly home requires the use of clean energy. Because solar panels have increased sharply in popularity, the price of a standard system has become affordable for more people than ever before. One report estimated that "for every kilowatt-hour of solar power you use, you save about 27c." Fortunately Green Homes NZ pre-wire for solar in all of our homes as standard spec.
Install eco-friendly appliances throughout your home
Upon buying a new home, many individuals and families seek out new appliances. From microwaves, to refrigerators, to dishwashers, buyers are overwhelmed with the numerous options available. Instead of buying the latest and most thrilling options, seek out choices that are proven to be environmentally-friendly. Look specifically at how much water (if applicable) and energy is conserved by the appliances you need. In our specifications we use Miele as a standard specification.
Add a compost bin to your backyard
Whether you are a gardener or not, composting provides a sustainable way to repurpose natural waste produced by your home. Instead of using the compost yourself (if you have no use for it), you can always offer finished compost to family and friends who do garden at their homes. To make your efforts as easy as possible, add a compost bin to your backyard. These bins are often a minimal investment, and help contain waste so that odor and appearance does not become a nuisance.
Choose pre-owned furniture whenever possible
Need to add or replace furniture in your new home? Rather than going to the store to buy brand new pieces, consider choosing pre-owned sofas, tables, bed frames, and more. This simple shift in your buying helps keep furniture out of landfills, and reduces the risk that any new pieces you purchase will one day end up in a landfill.
When building and running your eco-friendly home in New Zealand, there are dozens of steps that you can take to improve your efforts. Starting with relatively quick upgrades and changes (such as adding solar panels and choosing environmentally-conscious appliances) are a perfect place to start your journey.