Green Homes New Zealand (Christchurch) was delighted to win an accolade at the Registered Master Builders 2018, House of the Year GIB Show Home Awards at the Wigram Events Centre on July the 27th.
This four-bedroom, two-bathroom inaugural Rolleston showhome won Silver amongst high calibre company – Canterbury's finest builders and architectural designers. This flagship display home truly represents comfortable contemporary styling and eco-friendly living.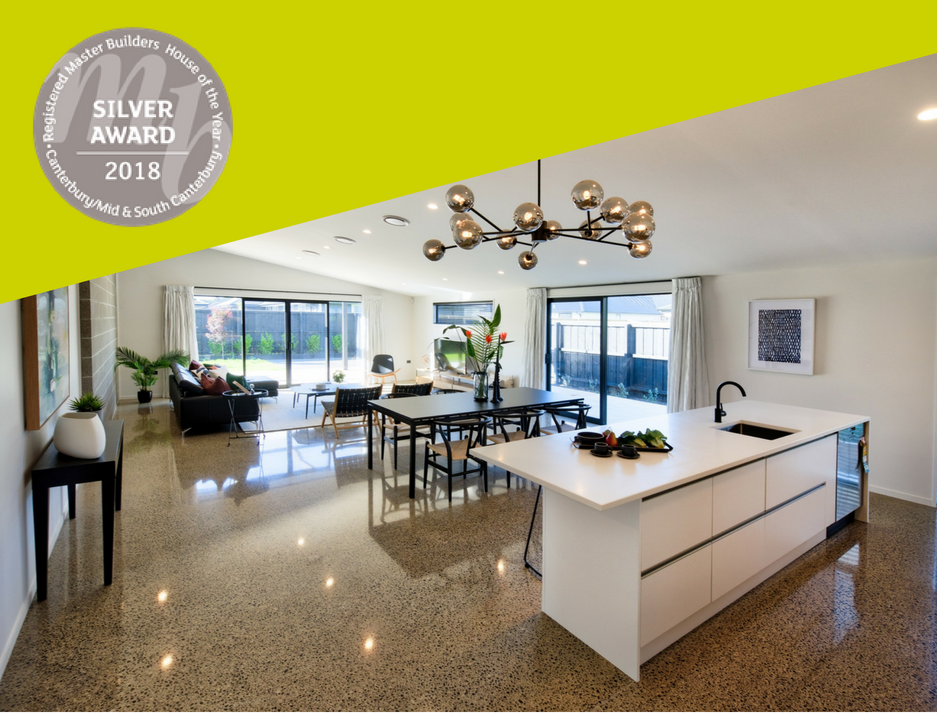 Green Homes' sustainability ethos doesn't compromise on modern practical living. Green Homes NZ is the only residential builder in the country to be accredited the ISO 50001 certification for design and construction of energy efficient homes. In the popular and growing region Faringdon, Rolleston this 245sqm show home not only surprises every visitor with it's warmth and spaciousness, it is all about slick green design and energy conservation.
This high spec house proves that building with a low carbon footprint doesn't have to be out of one's league financially when compared against a traditional build. Find out more about its environmentally friendly features here.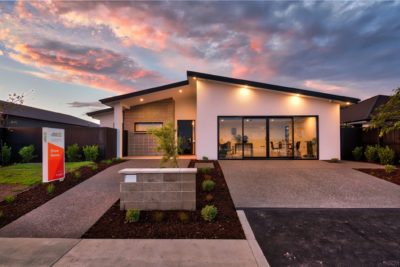 View this show home here or if you're in Canterbury it can be viewed at 3 Lemonwood Drive, Faringdon, Rolleston.
Ph: 03 595 0491
Hours are between 12pm and 4pm, Wednesday to Sunday.