FANTASTIC GREEN HOME DESIGN.
A REFRESHING, RELIABLE WAY TO BUILD A STUNNING GREEN HOME THAT SUITS YOU PERFECTLY.
ONCE YOU'VE DECIDED ON A DESIGN, YOUR NEW GREEN HOME TAKES SHAPE IN SIX SIMPLE STAGES.
A refreshing, reliable way to build an energy efficient
Green Home design that suits you perfectly.
You've started the journey to building a new home, and now you're looking for that perfect design that you can call your own.
Green Homes New Zealand offer customers a variety of options when it comes to the design of your home, because we want to make sure that it's perfect!
You can build one of our pre-designed energy efficient home plans, you can customise one of our existing green home designs or we can custom design your very own unique Green home because you may want something that's tailored to your lifestyle, site and budget.
Choosing GHNZ to build your new Green home is a smart move on many levels. A better quality build, more stylish design, finely-tuned cost efficiency, superior sustainability… bigger benefits for your family all round, at no extra cost than a regular home design. What's more you're guaranteed a simple, reliable, clearly defined timeframe for your build.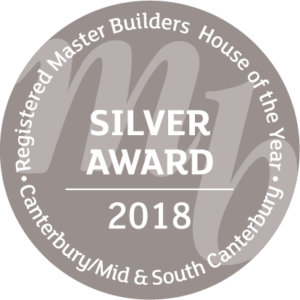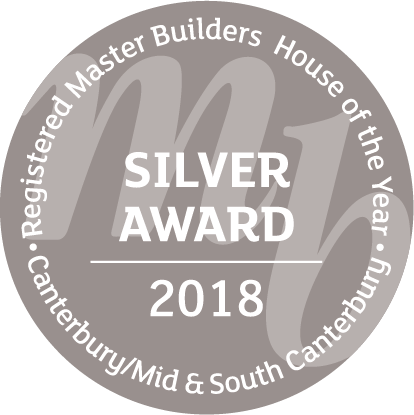 CHECK OUT GHNZ DESIGN PLANS AVAILABLE.
Pick a design, then pick up the phone… that's how easy it is to get started.
PARAPARAUMU

PARAPARAUMU - AN ENERGY EFFICIENT HOME DESIGN FROM GREEN HOMES NEW ZEALAND. Clever design that delivers sublime liveability & cost...

BEDS:

3

BATHS:

3

CARS:

2.5

AREA:

180m

KAITERITERI

KAITERITERI- AN ENERGY EFFICIENT HOME DESIGN FROM GREEN HOMES NEW ZEALAND Practical family living with a smart use of space. The...

BEDS:

4

BATHS:

4

CARS:

2

AREA:

180 m2

MATAKANA

MATAKANA - AN ENERGY EFFICIENT HOME DESIGN FROM GREEN HOMES NEW ZEALAND A home design that delivers everything you need...

BEDS:

4

BATHS:

4

CARS:

2

AREA:

192 m2

MOTANAU

MOTANAU - AN ENERGY EFFICIENT HOME DESIGN FROM GREEN HOMES NEW ZEALAND A smart combination of efficiency & urban lifestyle. Motanau...

BEDS:

3

BATHS:

3

CARS:

2.5

AREA:

195 m2

WAIHI – I

WAIHI - I - AN ENERGY EFFICIENT HOME DESIGN FROM GREEN HOMES NEW ZEALAND Watch your energy costs decrease in...

BEDS:

4

BATHS:

4

CARS:

2

AREA:

201 m2

ONEROA

ONEROA Open plan & outdoor living on a much smaller footprint. A home that takes outdoor living inside with an innovative...

BEDS:

3

BATHS:

3

CARS:

2

AREA:

206 m2

WHITIANGA

WHITIANGA - AN ENERGY EFFICIENT HOME DESIGN FROM GREEN HOMES NEW ZEALAND Contemporary, luxurious lifestyle without the sky high cost. Designed...

BEDS:

3

BATHS:

3

CARS:

2

AREA:

207 m2

BETHELLS

BETHELLS - AN ENERGY EFFICIENT HOME DESIGN FROM GREEN HOMES NEW ZEALAND Clever use of space brings sunshine & huge...

BEDS:

4

BATHS:

4

CARS:

2

AREA:

208 m2

ORETI

ORETI - AN ENERGY EFFICIENT HOME DESIGN FROM GREEN HOMES NEW ZEALAND Live the lifestyle you've always wanted in this...

BEDS:

4

BATHS:

4

CARS:

2

AREA:

213 m2

RAGLAN

RAGLAN - AN ENERGY EFFICIENT HOME DESIGN FROM GREEN HOMES NEW ZEALAND Enjoy relaxed energy efficient living, without lifting a...

BEDS:

4

BATHS:

4

CARS:

2

AREA:

214 m2

SUMNER

SUMNER - AN ENERGY EFFICIENT HOME DESIGN FROM GREEN HOMES NEW ZEALAND An architectural home for the modern New Zealand...

BEDS:

3

BATHS:

3

CARS:

2

AREA:

219 m2

MANGANUI

MANGANUI - AN ENERGY EFFICIENT HOME DESIGN FROM GREEN HOMES NEW ZEALAND Cleverly designed home to entertain and save money. Manganui...

BEDS:

4

BATHS:

4

CARS:

2

AREA:

219 m2

WAIMARAMA

WAIMARAMA - AN ENERGY EFFICIENT HOME DESIGN FROM GREEN HOMES NEW ZEALAND Where Green building principles work in perfect harmony. Waimarama...

BEDS:

4

BATHS:

4

CARS:

2

AREA:

223 m2

MIRANDA

MIRANDA - AN ENERGY EFFICIENT HOME DESIGN FROM GREEN HOMES NEW ZEALAND Miranda is a very good place to live...

BEDS:

3

BATHS:

3

CARS:

1

AREA:

224 m2

HAHEI

HAHEI - AN ENERGY EFFICIENT HOME DESIGN FROM GREEN HOMES NEW ZEALAND Two separate wings provide perfect lifestyle balance. Hahei will...

BEDS:

3

BATHS:

3

CARS:

2

AREA:

225 m2

OREWA

OREWA - AN ENERGY EFFICIENT HOME DESIGN FROM GREEN HOMES NEW ZEALAND From pagola to solar passive design, Orewa has...

BEDS:

3

BATHS:

3

CARS:

2

AREA:

235 m2

ST CLAIR

ST CLAIR - AN ENERGY EFFICIENT HOME DESIGN FROM GREEN HOMES NEW ZEALAND Great things come in well thought out...

BEDS:

4

BATHS:

4

CARS:

2

AREA:

242 m2

SHELLY

SHELLY - AN ENERGY EFFICIENT HOME DESIGN FROM GREEN HOMES NEW ZEALAND For enhanced efficiency & a relaxed, stylish lifestyle…...

BEDS:

3

BATHS:

3

CARS:

2

AREA:

243 m2

MOERAKI

MOERAKI - AN ENERGY EFFICIENT HOME DESIGN FROM GREEN HOMES NEW ZEALA The perfect balance of style and energy efficiency. Family-friendly...

BEDS:

4

BATHS:

4

CARS:

2

AREA:

246 m2

WAIKUKU

WAIKUKU - AN ENERGY EFFICIENT HOME DESIGN FROM GREEN HOMES NEW ZEALAND Waikuku is a truly delightful way to live. Waikuku...

BEDS:

3

BATHS:

3

CARS:

2

AREA:

249 M2

ST KILDA

ST KILDA - AN ENERGY EFFICIENT HOME DESIGN FROM GREEN HOMES NEW ZEALAND Enjoy lower energy costs and feel the...

BEDS:

4

BATHS:

4

CARS:

2

AREA:

250 m2

MURIWAI

THE MURIWAI - AN ENERGY EFFICIENT HOME DESIGN FROM GREEN HOMES NEW ZEALAND Innovative, intriguing design, especially for the finer...

BEDS:

4

BATHS:

4

CARS:

2

AREA:

250 m2

PEKA PEKA

PEKA PEKA - AN ENERGY EFFICIENT HOME DESIGN FROM GREEN HOMES NEW ZEALAND From under cover pergola to the double...

BEDS:

3

BATHS:

3

CARS:

2

AREA:

251 m2

WAIHI – II

WAIHI - II - AN ENERGY EFFICIENT HOME DESIGN FROM GREEN HOMES NEW ZEALAND Energy efficient design delivers enjoyable family...

BEDS:

4

BATHS:

4

CARS:

2

AREA:

252 m2

OAKURA

OAKURA - AN ENERGY EFFICIENT HOME DESIGN FROM GREEN HOMES NEW ZEALAND Customisable decadence to enjoy the fun in life. Oakura...

BEDS:

3

BATHS:

3

CARS:

2

AREA:

274 m2

WOODEND

WOODEND - AN ENERGY EFFICIENT HOME DESIGN FROM GREEN HOMES NEW ZEALAND A truly harmonious home, harbouring impressive energy efficiencies. Woodend...

BEDS:

4

BATHS:

4

CARS:

2

AREA:

277 m2

TAHUNANUI

TAHUNANUI - AN ENERGY EFFICIENT HOME DESIGN FROM GREEN HOMES NEW ZEALAND All the space you've ever wanted, for a...

BEDS:

4

BATHS:

4

CARS:

2

AREA:

280 m2

WHANGAMATA

WHANGAMATA - AN ENERGY EFFICIENT HOME DESIGN FROM GREEN HOMES NEW ZEALAND From the moment you look at Whangamata, you'll...

BEDS:

4

BATHS:

4

CARS:

2

AREA:

281 m2

PIHA

PIHA - AN ENERGY EFFICIENT HOME DESIGN FROM GREEN HOMES NEW ZEALAND Space to spread out, have fun & save...

BEDS:

3

BATHS:

3

CARS:

2

AREA:

297 m2

PAPAMOA

PAPAMOA - AN ENERGY EFFICIENT HOME DESIGN FROM GREEN HOMES NEW ZEALAND A delicious diversity of living spaces & cutting...

BEDS:

4

BATHS:

4

CARS:

2.5

AREA:

337 m2

OMAHA

OMAHA - AN ENERGY EFFICIENT HOME DESIGN FROM GREEN HOMES NEW ZEALAND If you're looking for something special on a...

BEDS:

4

BATHS:

4

CARS:

2

AREA:

338 m2

MANGAWHAI

MANGAWHAI - AN ENERGY EFFICIENT HOME DESIGN FROM GREEN HOMES NEW ZEALAND Better quality of life. Better cost of living. Mangawhai...

BEDS:

4

BATHS:

4

CARS:

2

AREA:

375 m2