Combating Home Allergens – it's nothing to sneeze at
Spring is in the air – allergy sufferers beware! What can you do in your home to get away from the misery close to the hearts and nostrils of a fellow afflicted allergy person?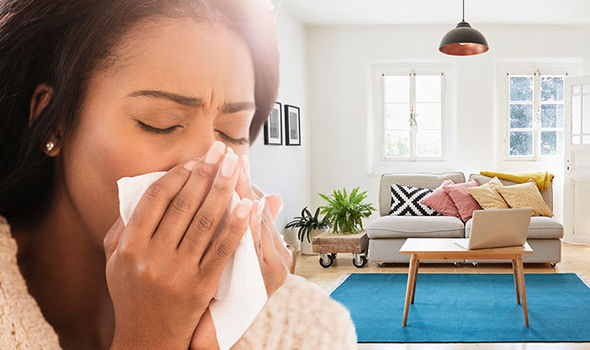 Whether you're sensitive to pet dander, dust, mold or pollens the foundations are the same for maintaining a low allergen abode. One of the best things you can do is install a ventilation system to reduce having to open windows and doors letting in pollen (dust and moisture).

In our Faringdon showhome in Canterbury we have installed a Lossnay heat recovery mechanical ventilation system. This allows us to keep the air in the home ventilated, so that it is breathable, filtered from irritants, and allows the windows to remain closed, minimising heating and cooling requirements, as well as any uncomfortable breezes or water ingress that can occur with a requirement for open windows to ventilate.
Close windows and rely on air ventilation or conditioning during pollen season

Choose an air filter that has a small-particle or HEPA filter. Try adjusting your air filter so that it directs clean air toward your head when you sleep

Clean pollen regularly from window frames and sills, and furniture

Wash sheets, pillowcases and blankets at least once a week in hot water

Try to avoid rugs in the house, clean or steam planking regularly and choose low pile carpets (at the building stage)

Vacuum often with a quality pet grade cleaner ideally with a HEPA (high-efficiency particulate air filter).

Shampoo carpet frequently with natural cleaner and clean washable curtains and blinds regularly

Replace horizontal blinds with washable roller-type shades

Cut the Clutter. Remove items that collect pollen and dust, such as knickknacks, tabletop ornaments, books and magazines. Store children's toys, games in plastic bins

Give pets a regular bathe, and brush them outside before they come inside to remove pollen attached to their fur from plants and wind gusts. Unfortunately it  may be best to keep your beloved puss or pooch out of the bedroom!

Weekly cleaning routine.
Damp-mop wood, lino floors and vacuum carpeting. Use a vacuum cleaner with a small-particle or a high-efficiency particulate air (HEPA) filter. Use a damp cloth to clean other surfaces, including the tops of doors, window sills and window frames. If you have dust allergies too, either wear a dust mask or get someone who doesn't have allergies to do this job. Wipe all other surfaces and tidy clutter.

Exercise early morning or late at night when wind tends to be lower, ideally go to a gym or exercise indoors when possible.

We hope these tips save you chugging down packets of expensive antihistamines! When planning your new build look ahead – make your life much easier and consider getting a ventilation system, for the modest cost it really will make your new home much more comfortable in spring and in winter months.