So what's better – a standard or corner site? We've heard through the grapevine that  there's a perception in the market to keep clear of corner sections – phobia or fiction?
We've laid out the disadvantages and advantages of corner sites for you because you're going to hear a whole lot of opinions on this one, often from your local home builder! Sure, land preferences are all about personal taste and interpretation but there's some viable practicalities to take in account also.
(Need help choosing the right land for your build? Contact a Design & Build Consultant now or, view our house and land packages.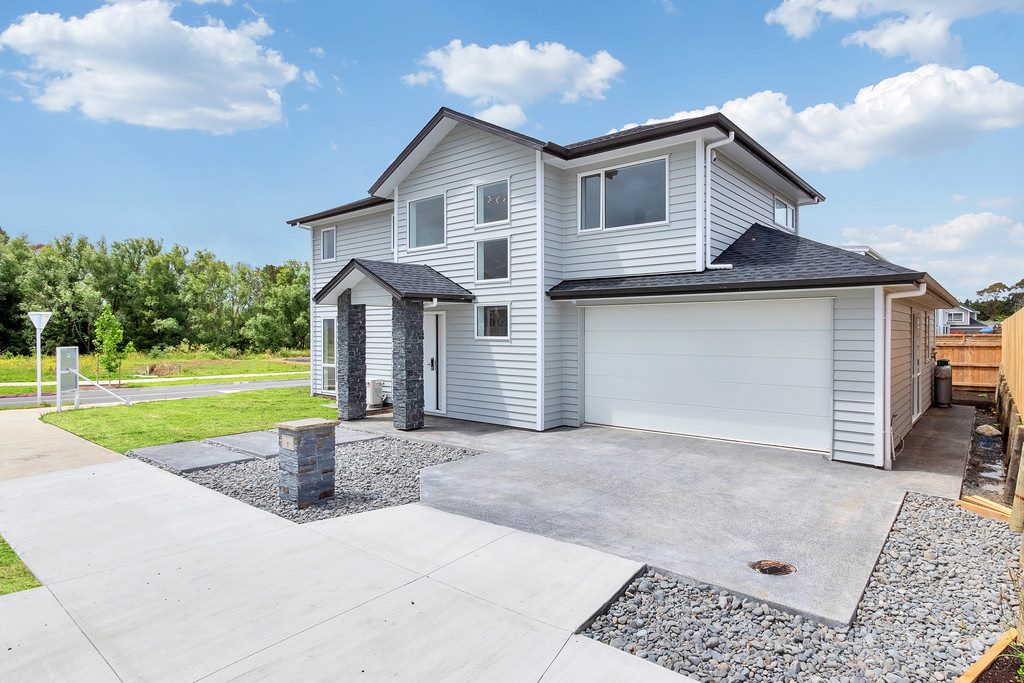 Pros of a Corner Section
It turns out many see corner sections as a premium and as a real focal point on your street and room for more architectural liberty

You usually get double the street frontage, more sunlight surrounds the whole house (you have one less neighbour to potentially cast shadows) and there's a feeling of openness – which is a bonus in today's lean towards higher density living

Corner sections are usually larger with more of a vista

Corner sites are often cheaper per square metre

There can be less of a wait to get title since because they're slower to sell since they're less adaptable to standard builder plans

Dual access is seen as one of the biggest pluses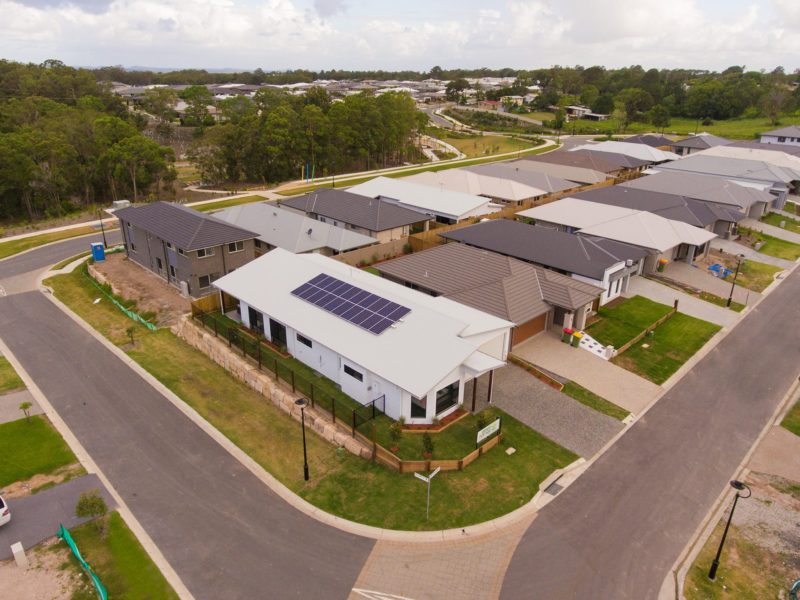 Corners can be more private because they have one less neighbour immediately next door and you gain more distance between you and your neighbours, compared to looking straight at two houses 1.8-2m from their boundary.

You can accommodate extra, or more creative design features and landscaping

Driveways can be more flexible (it's more likely you can pick the entrance side) and are often larger, you may also have more leeway to add a circular driveway

It can allow easier access to the back yard

There's usually better on-street parking adjacent to your home

Average road speeds are lower when living on a corner which may reduce road sound

These blocks of land usually provide a better return on investment

If you're not in a subdivision you get the opportunity to convey two clearly distinguishable, opposing architectural styles, for example when introducing a contemporary addition to a period building. Differentiating new and old provides the language for future generations to date the building.

If your corner section is situated towards the South or East we can put together even better designs with great outdoor areas facing North and West.

Not everyone realises that you can usually fence right on one of your boundaries when you have two, which can mean a lot more useable space than other sections for the same price.

If you one day feel the inclination, it may be easier to build a swimming pool in the future as access from the side of the property is most likely to be less constrained and excavating could be less expensive
Cons (perceived or practical)
Corner sections can require more careful design consideration due to their additional profile but who wants to blend in?

You may need to at least partially enjoy landscaping and mowing and extra lawn, or if you don't, be able to at least afford to pay someone else to maintain a more generous street frontage

Your backyard may be smaller (however the front of your home may be larger with more room to impress from the street), it all depends on your objectives and how well your builder designs your home for the site

Corner sites can diminish the privacy in your backyard IF there is visibility from the adjacent street, if you've a small section people on footpaths may be able to see you if you don't have high fencing. Again, it depends on your home builder's ability to design a smart home plan specific for your section

If you choose a volume home builder, their range of plans for corner sites is usually smaller

Depending on your location and how busy your street is, corner sections can potentially have more light exposure at night from street lights or headlights. (This may be a pro to ward off potential burglars though)

With a corner section there will be setback lines on two boundaries, which could be bigger than usual (whether this is a pro or a con it's up to you)

Rather than having one street-facing facade to design, you now have two… and in some cases even three, if the rear can be seen from the side street. This may slightly increase construction, additional fencing (if required) and landscaping costs, although in reality it's mainly just landscaping that we notice and this is neutralised via a better return on your investment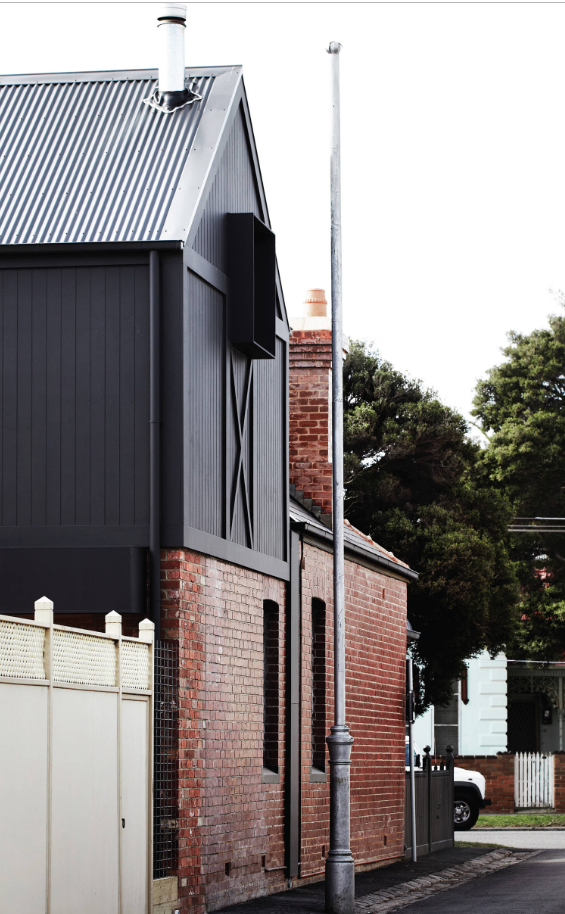 Sitting on the fence?!
Some see corner sections as a coveted, rare and a premium site with more design flexibility, and a landscaper's paradise. Others aren't so convinced, but do corner sites really deserve a bad rap?
It's not hard to find builders that aren't fans of a corner section because they accommodate less of their standard plans but many architects love them because they can work their magic with a more generous and flexible canvas.
If you weigh it all up corner sections are a real winner and the advantages do outweigh and negate any perceived or practical disadvantages. Also note with our 'cons' list, these are personal preference or any potential negatives can be 'designed away'.
Corner sites are usually cheaper as they're slower to sell than other sites in subdivisions (due to plan flexibility). When it comes to adding on a cookie-cutter plan to a site it can be challenging and "it can seem like the site's fault" hence undeservedly tainting the reputation of the corner site.
If you want your next build to earn better capital value, it all starts with your section purchase. Obtaining the best section within your budget, for view, position, surrounding neighbourhood, security and amenities is an important part of planning your home build.Whether it's a corner or standard site, as long you feel that a potential buyer may pay a premium for your piece of paradise in the future you'll be home and hosed.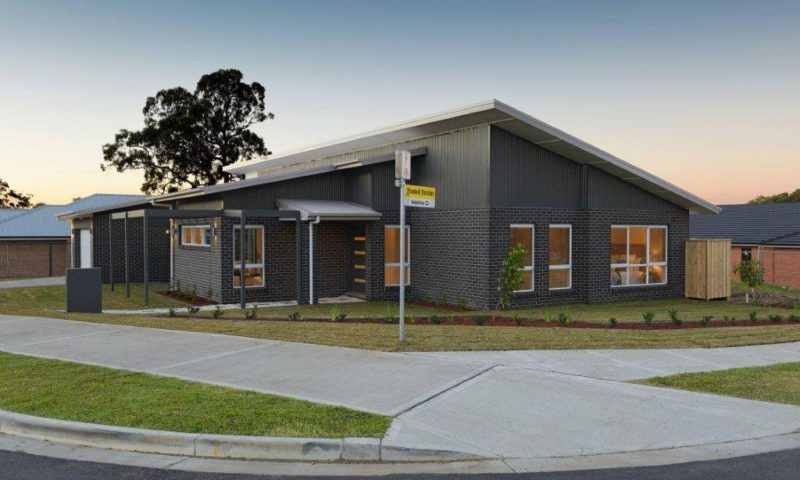 At Green Homes New Zealand we're design and build specialists. The majority of our builds aren't standard designs so we're happy to come up with a concept for your preference of section. We'll work closely with you to deliver highly aesthetic and functional eco-friendly homes that compliment your site perfectly.
So which corner are you in?