Flawed plan or a plan that floors you?
Looking at building in the near future? Choosing the right floor plan is vital to prevent ending up in a discombobulated dwelling! Here's some areas to consider before your appointment with your new home builder's design team.
Where are you at with your section?
Consider your land first and foremost before you even attempt to ponder the floor plan.
Think about which rooms you want to face the street, also how much section space you would like and consider the optimal position that will maximise natural light. To increase sunlight and fresh air into your home, spend time refining details like the positioning of windows; you'll be surprised by the difference this makes to the atmosphere.
Is your section steep or sloped? Your builder will put you in touch with their architectural designer to help you to optimise the living areas over split levels.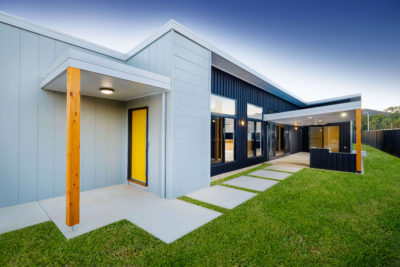 Consider your lifestyle
What does your average day look like? Take into account what your family likes to do in their down time. If you are always having people to dinner or host BBQ's keep top of mind the flow of your living spaces to the kitchen. Do you need an alfresco area? If you want to build an entertainer's dream consider the size of outdoor zones.
Perhaps you have a young family? It's a practical step when designing your floorplan to make sure your kitchen faces the backyard. Also you may want to put the stairs in view so you can attend to any accidents or near misses in the first instance.

Future Proofing
How you can future proof your design? It really will pay to contemplate the changing needs of your family or yourselves in the long term. When you're older or if you have relatives who could potentially move in with you, making some adjustments to the door widths in your home now for example could pay dividends later on. Thinking about mobility and accessibility ahead will increase home performance and impact the way you use the space – and even add to your resale value. Green Homes are an accredited partner of Lifemark who rate homes that are designed to be usable and safe for people of all ages and stages. Our designers can offer advice on how to make the maximum use of space in your home, based on Universal Design principles.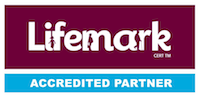 Now 'down' to the floor plan
While a concept may look amazing on paper have a good hard think about form and function. Walk through a range of showhomes and really get a feel for how they flow in relation to their plan, site position and location. The best building companies will invite you to sit down with their architectural designer to go through your wishlist as well as your practical needs.
Sensible design can come down to the smaller touches, like adding a butlers pantry to the kitchen with with ample room for appliances or adding extra storage for all your kid's toys in the hallway or under the stairs. It's worth the time and not a lot of effort to really stew on the layout so you can move into a functional, practical and comfortable home.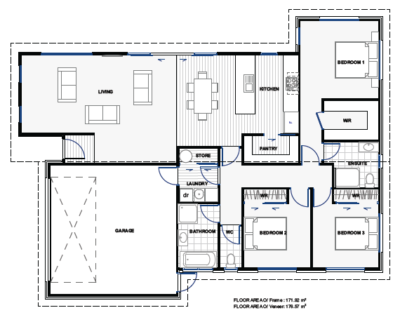 Do you want a separate laundry or toilet? Thought about feature ceilings? Start thinking about cladding ie. did you know that brick can eat into your total square metres? Do you want to be in close proximity to the kids or keep them at a distance? Taking into account all of these elements will have an impact on the success of your final floor plan.
We often consider the placement of furniture after the fact but organising layout before you build is extremely worthwhile. Incorrectly sized furniture for wall sizing and dividers splitting TV's and chairs can look very out of sync upsetting flow and the feel of each room. Choosing feature furniture in advance can also optimise living spaces and really make a difference once you move in. Just a little forethought such as arranging furniture pieces on top of your floor plan will end up impressing guests at your housewarming!
Get inspired and itemise your wishlist
What key things are important to you? What features and innovative designs and ideas did you like in your favourite showhomes? Be realistic though, it's best to prioritise the not-negotiables to keep your budget in check.
Be super clear about what you want
Talk to your building company and their designer about your exact preferences, be focused on what you want, articulate it succinctly and avoid flip flopping from one idea to another otherwise it may create confusion. Take your wishlist with you to your concept meeting and make sure you and your designer are on the same page with key features you want and a clear budget.
Creating the right eco floor plan can transform the final outcome from impractical and drab to functional and flowing.